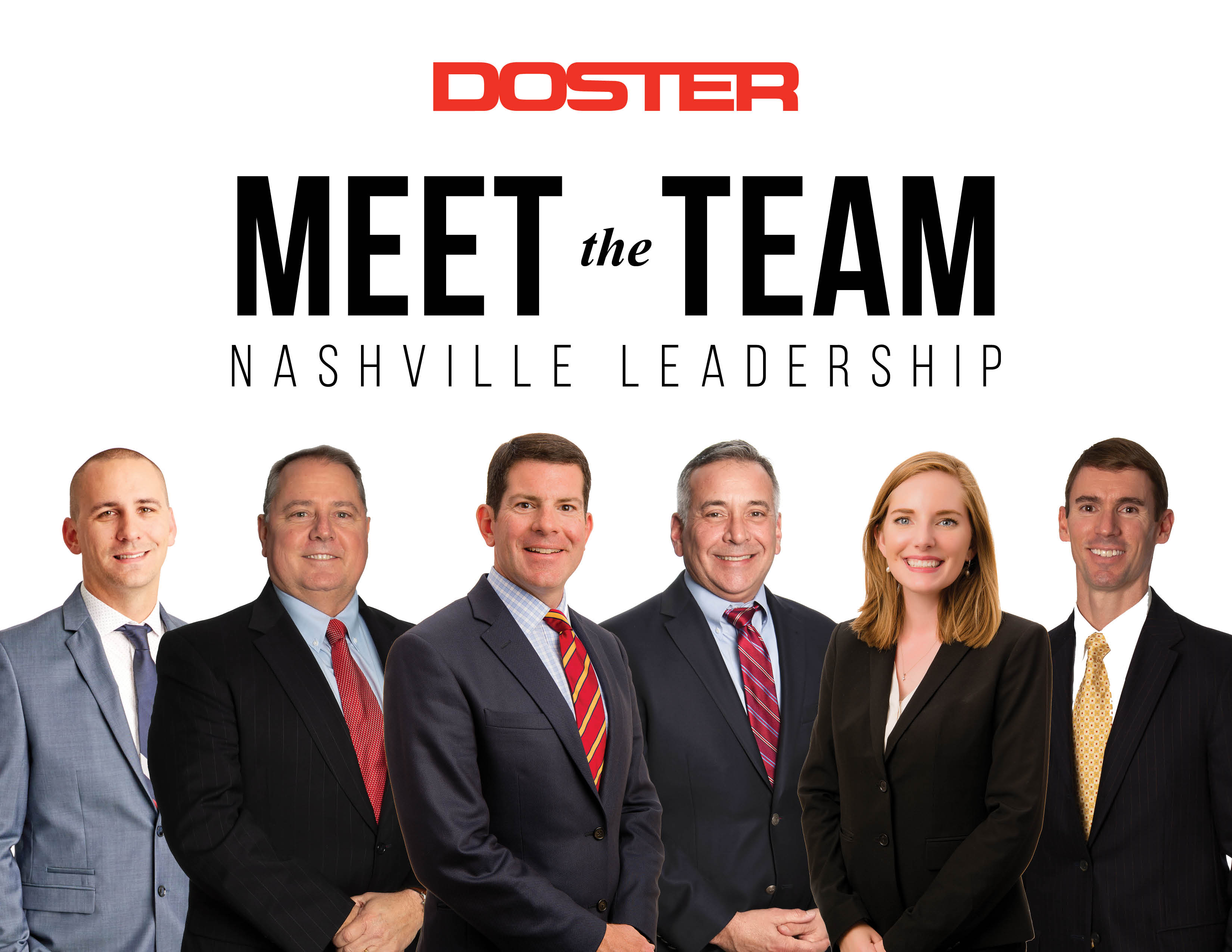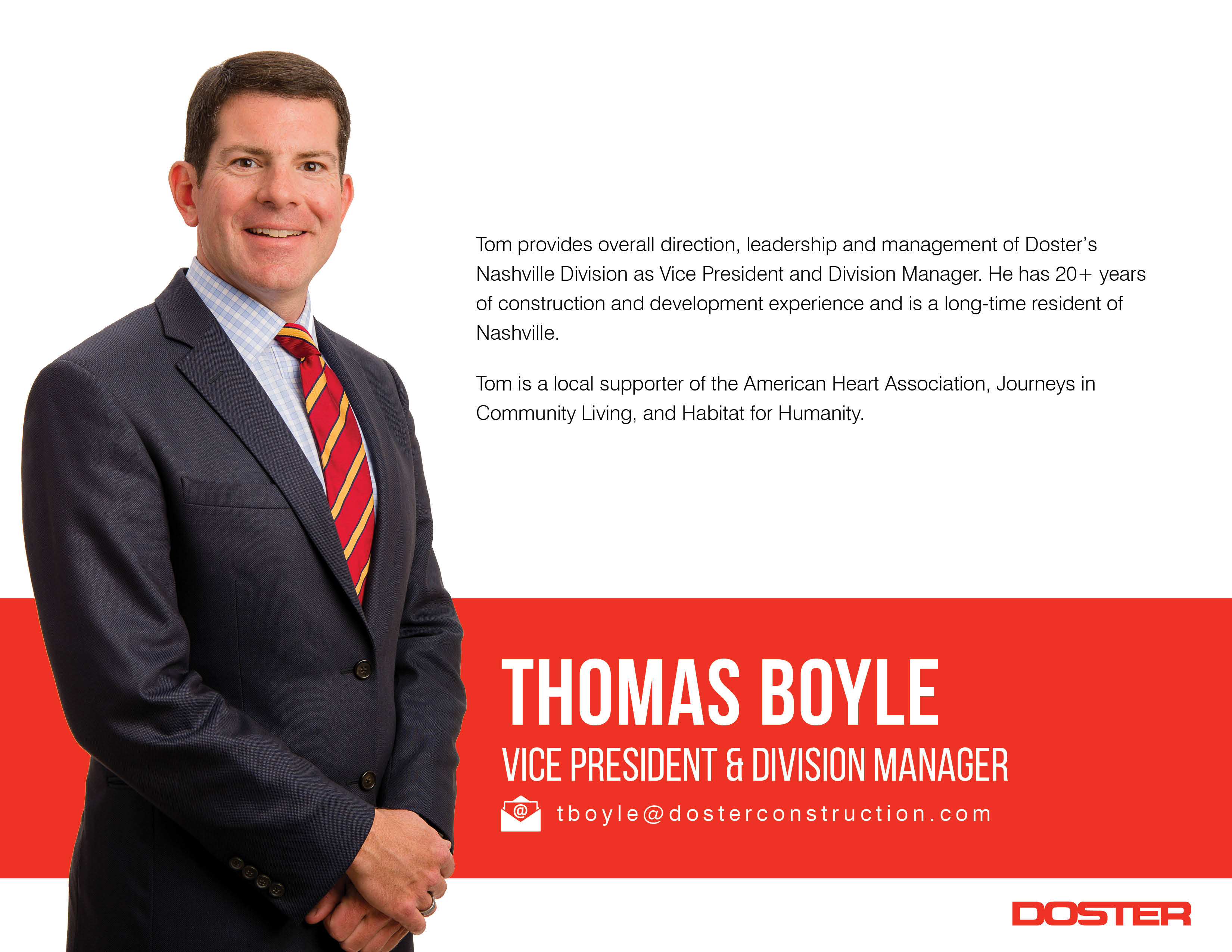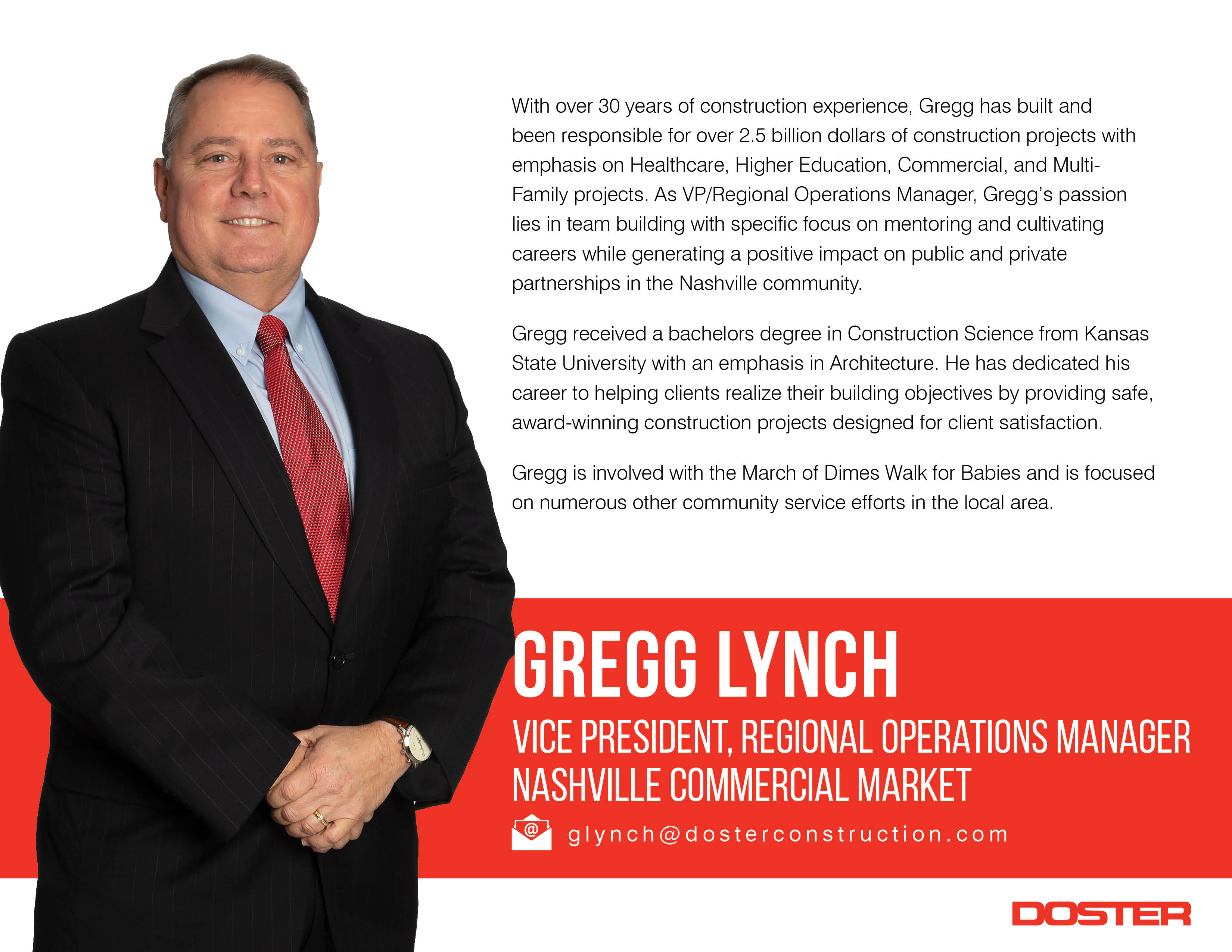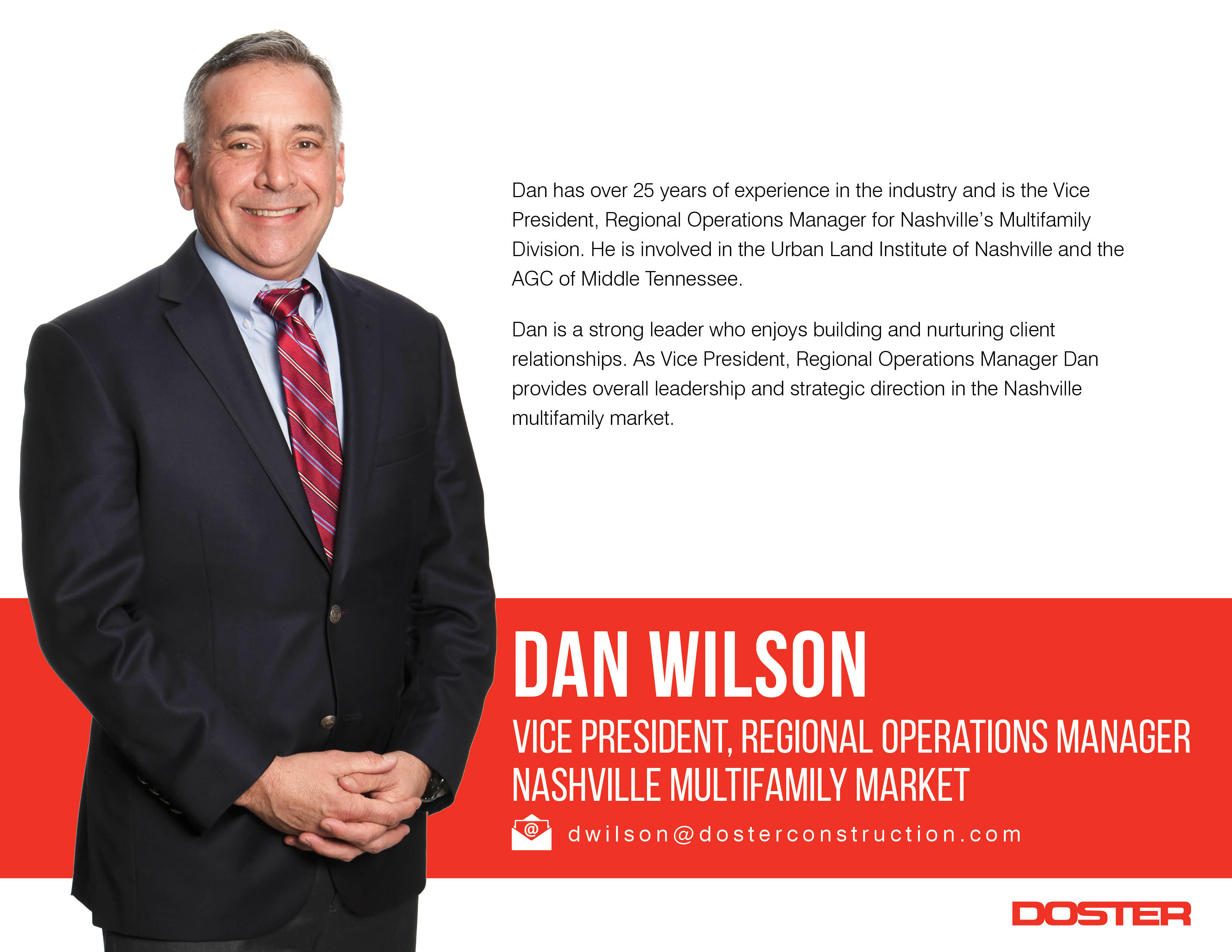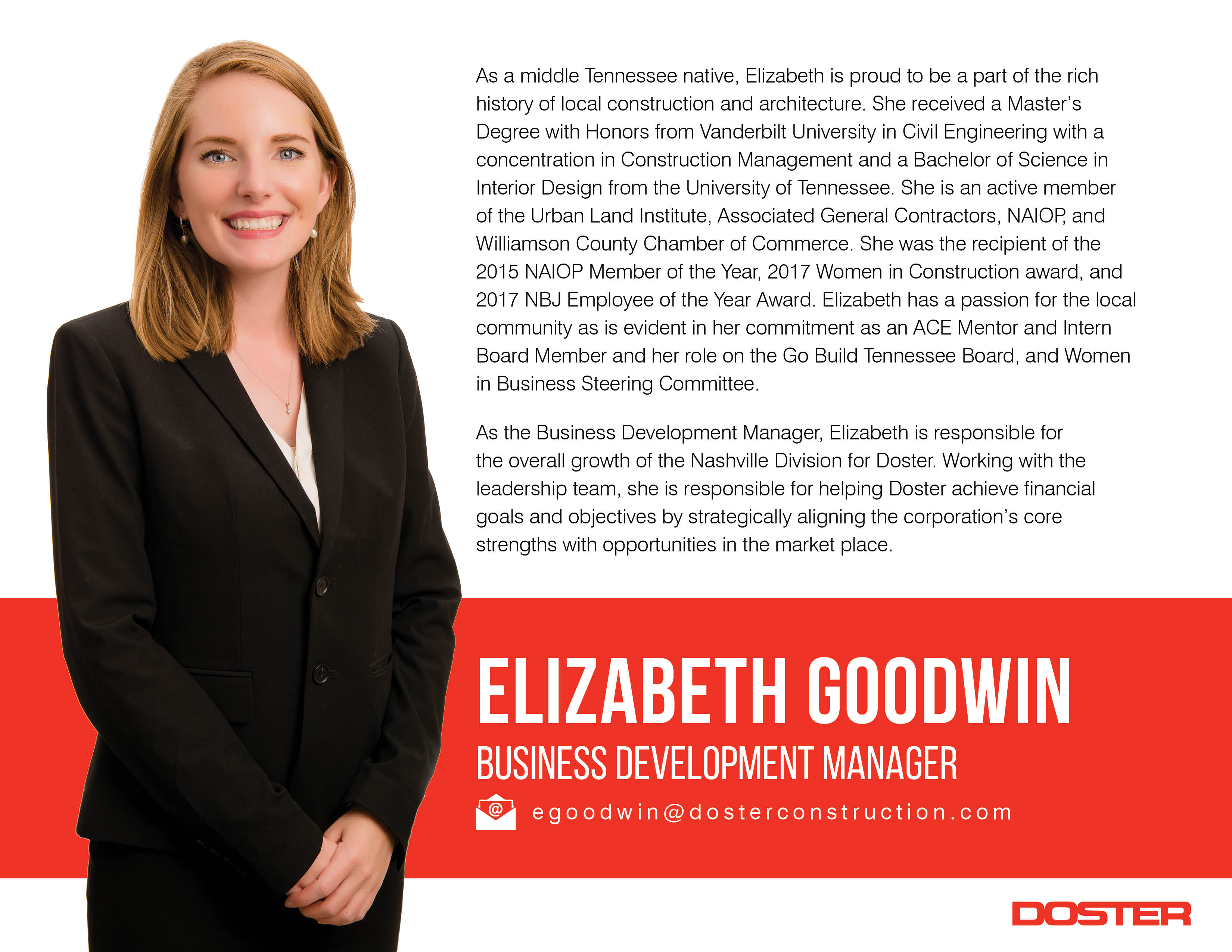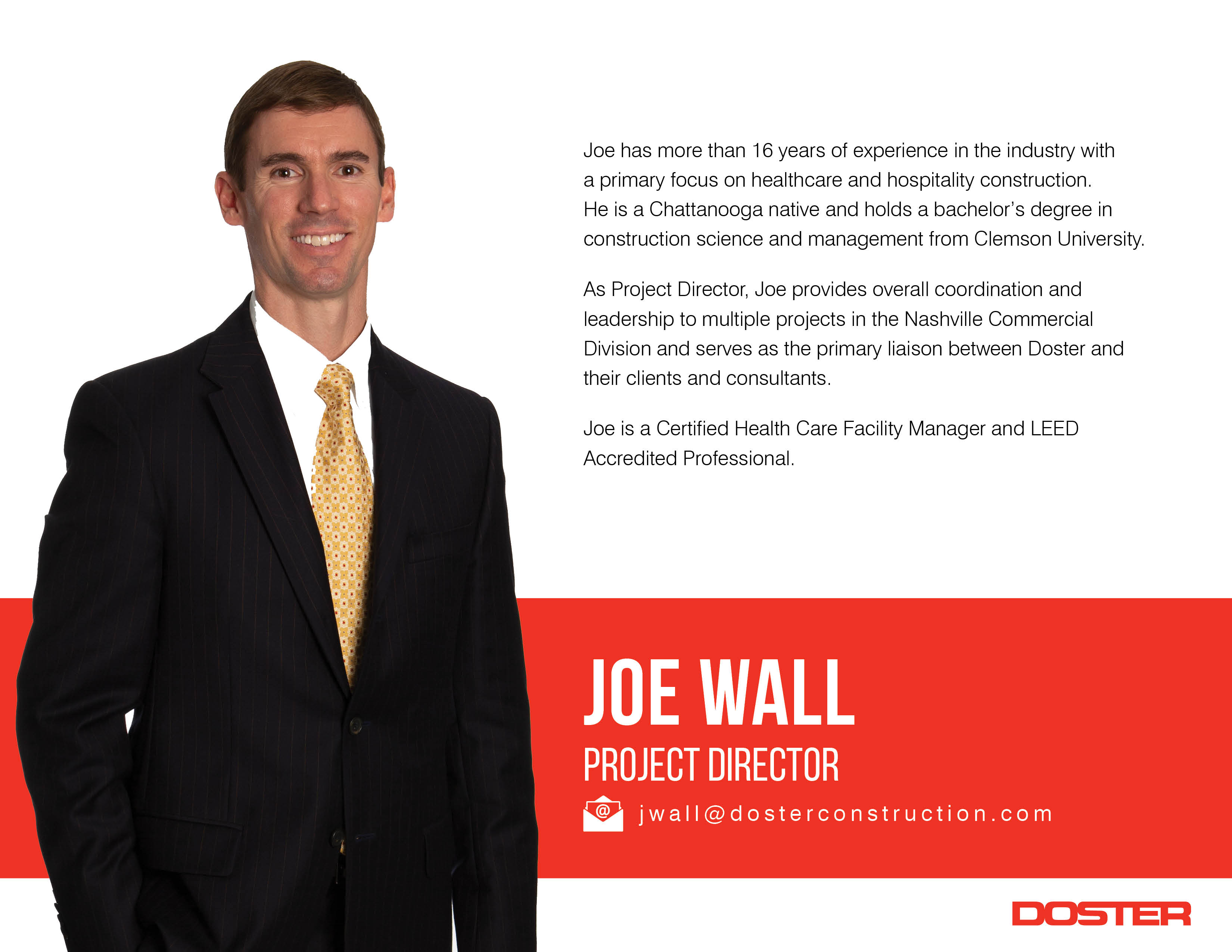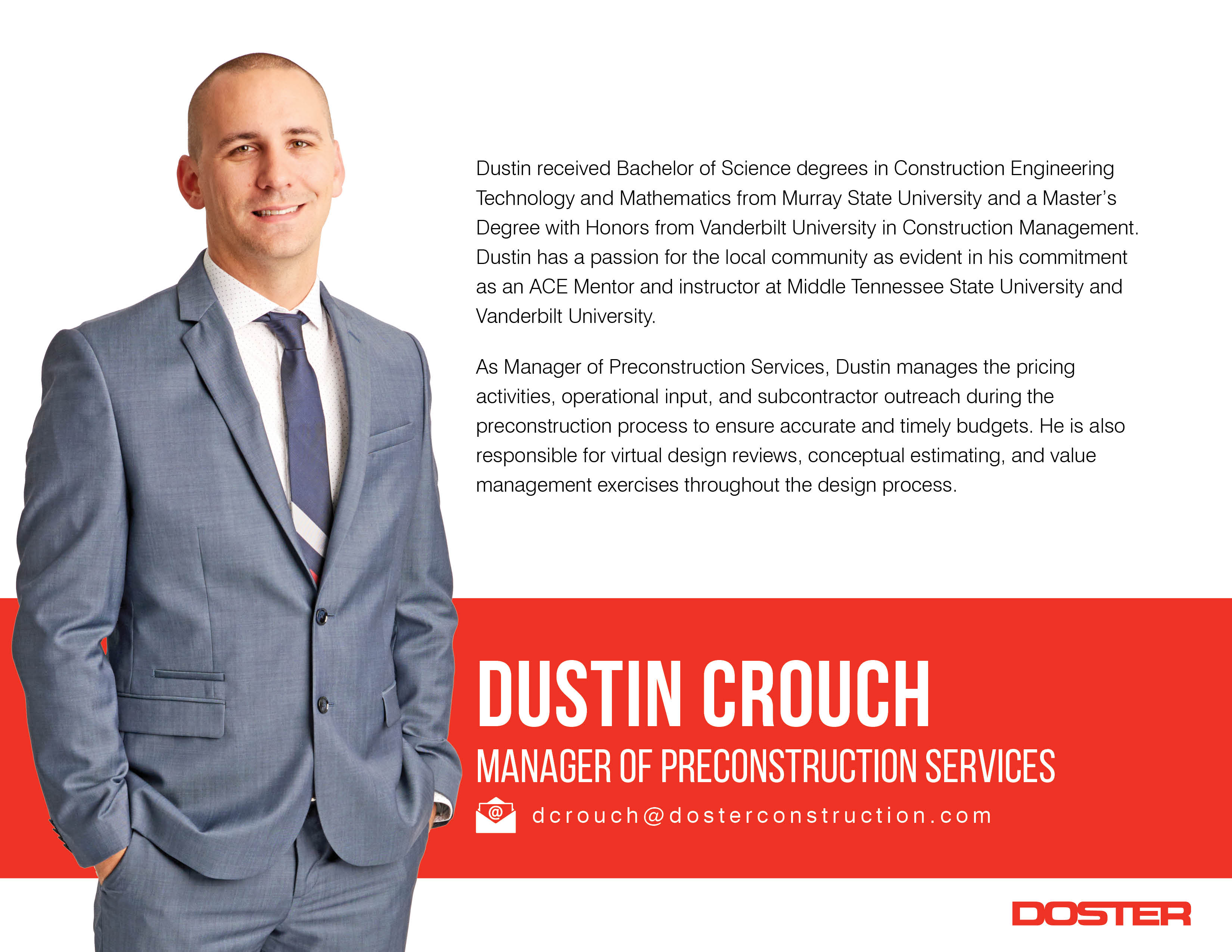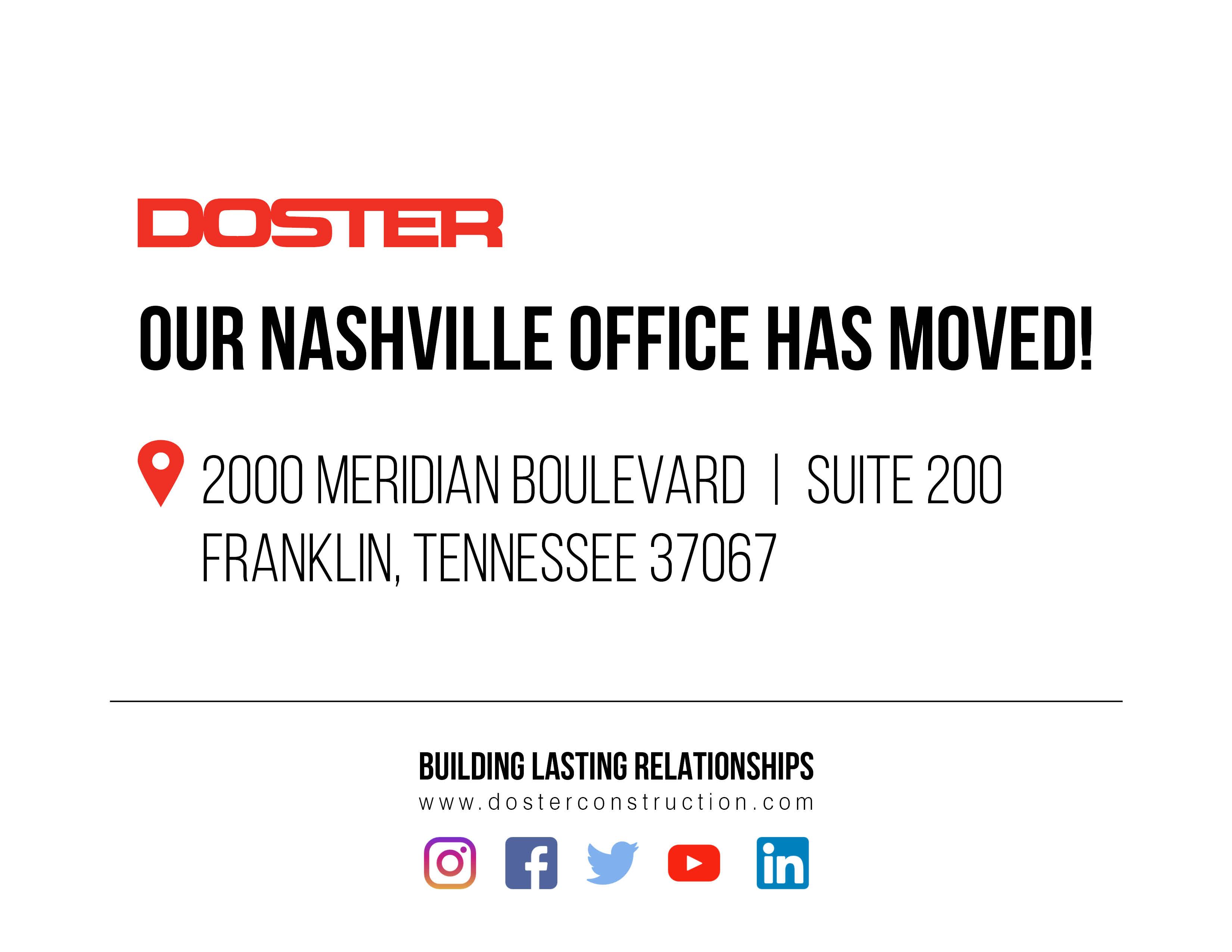 Doster's Nashville Division Expands
Meet the team of leaders in our Nashville Division who are building lasting relationships and transforming skylines in Tennessee and beyond.
Doster has proudly completed more than 300 projects throughout Tennessee over the last 30 years and has helped mold the Nashville community and skyline with notable projects such as Saturn, Velocity in the Gulch, 1700 Midtown, and The Freedom Forum.
Doster has completed more than $100 million of projects within the last year in the Nashville area and is in progress on Graduate Nashville, Canopy at Ginter Park, Paris Landing State Park Inn, Montgomery Bell State Park Inn, and renovations at North Knoxville Medical Center. We have recently completed the HealthSouth Rehabilitation Hospital of Franklin, Novel Bellevue Place, Peyton Stakes in Germantown, Vanderbilt Stallworth Rehabilitation Hospital Renovations, Accent Bellevue, and Tapestry at Brentwood Town Center.
To accommodate our growing team in Nashville, Tennessee our office has moved locations. You can now find us at:
2000 Meridian Boulevard
Suite 200
Franklin, Tennessee 37067
March 12, 2019