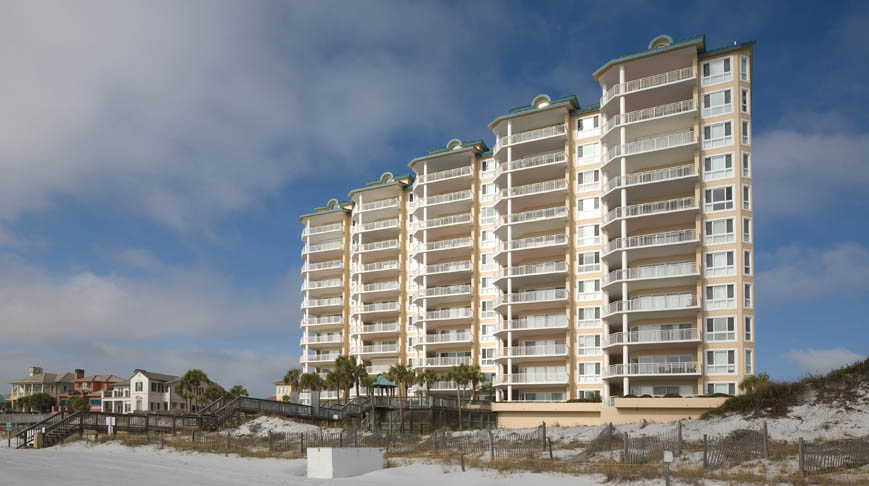 Grand Villas at Hidden Dunes
|

Destin, FL

Overlooking the Gulf of Mexico, this upscale condominium project includes 54 luxury units and five two-story penthouses. This thirteen-story, concrete framed development utilizes the lower two floors as a parking area. The complex features a swimming pool with concrete and wood decking that overlooks the beach.
Owner
United Group
Architect
Rees/Design Associates, P.C.
Project Facts
» $12.1 Million
» 204,000 sq ft
» 54 Units
» 5 Penthouses