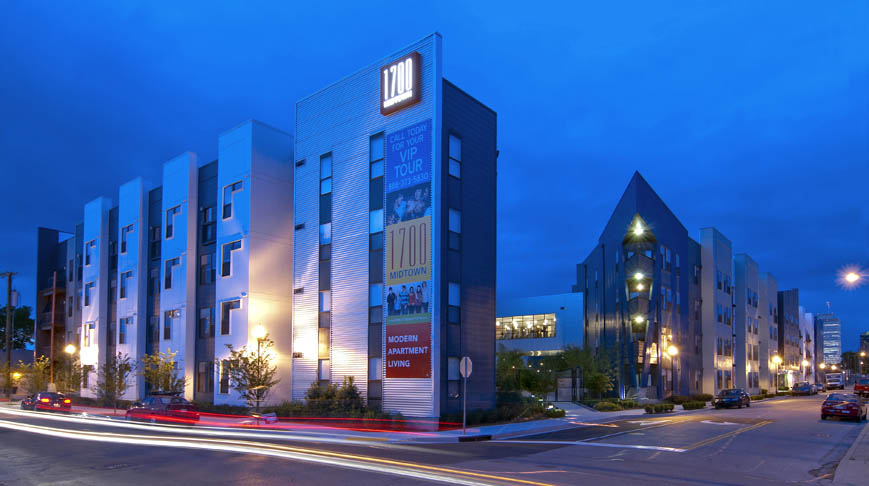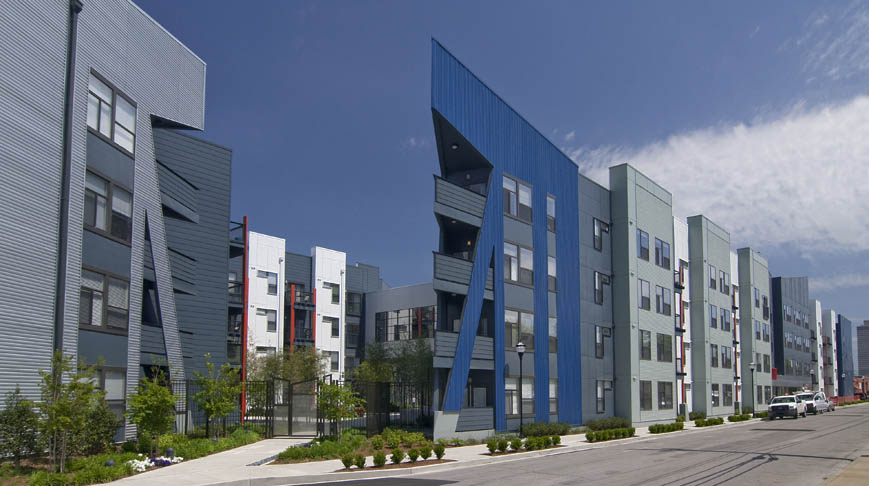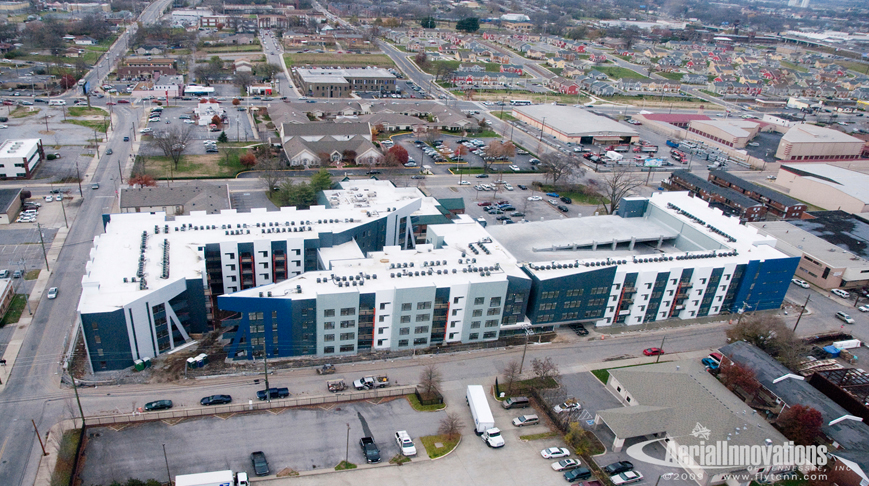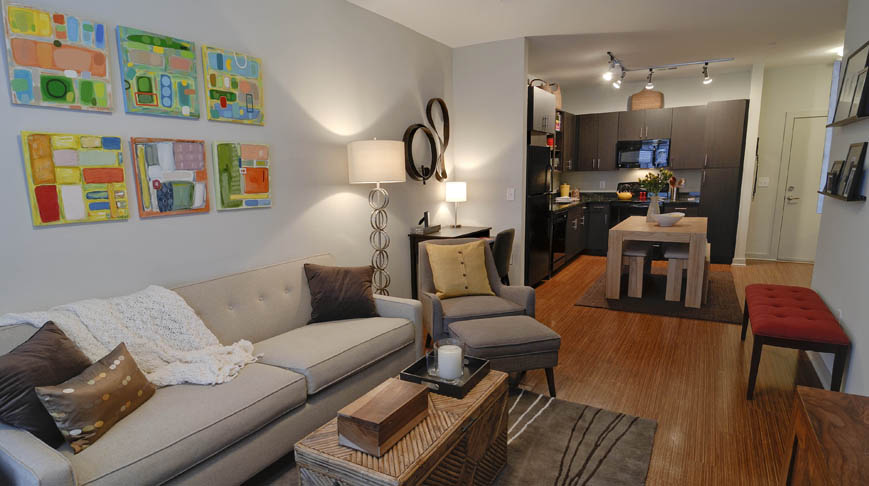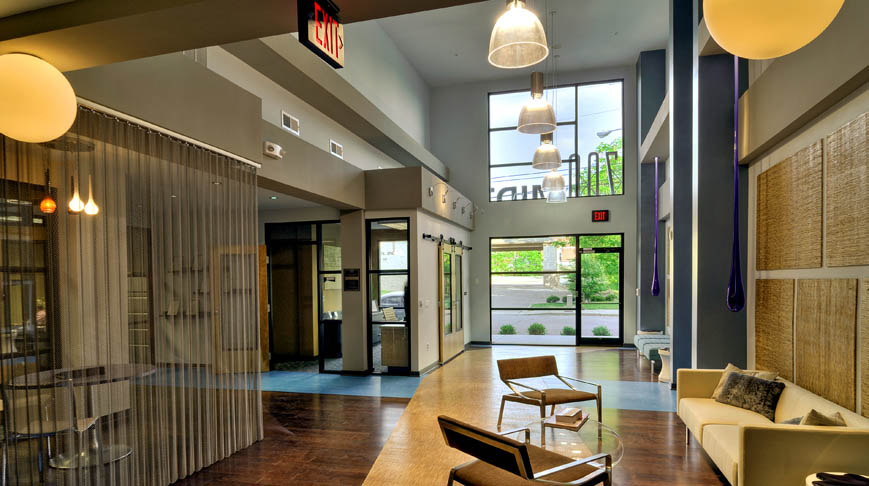 1700 Midtown Apartments
|

Nashville, TN

A step away from nightlife and restaurants in Nashville's Midtown neighborhood, 1700 Midtown is a modern, urban apartment development. Highlighted by sheer angular forms, the four-story wood frame building houses 170 one-and two- bedroom modern apartment flats. As a way to offer easy access to the residents, the apartment building wraps around a 217-space, cast in place, parking garage with electronic camera access into the building. A fitness studio, a media lounge and an eco-friendly "Green Room" for recycling are also included within the development. This is the first building in Nashville to utilize Type 3A construction.
Owner
Bristol Development Group
Architect
Southeast Venture, LLC.
Project Facts
» $19 Million
» 170 Units
» Urban Land Institute Nashville Excellence in Development Award
» 4-story wood frame