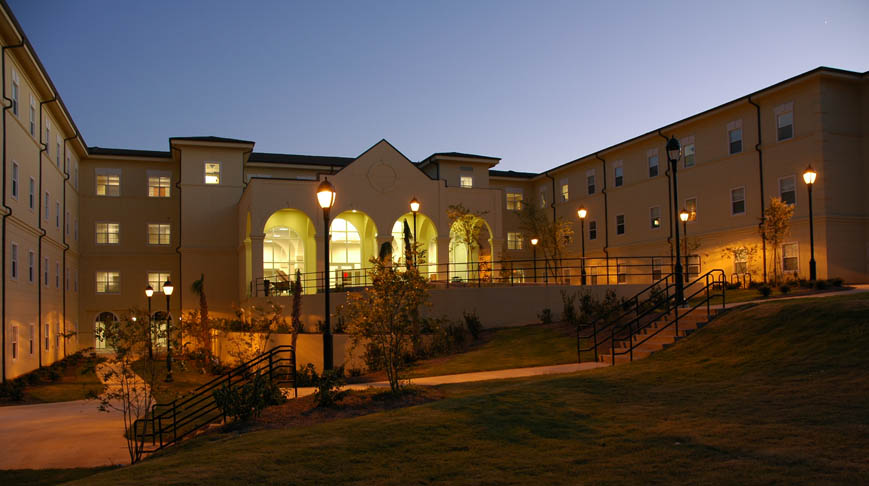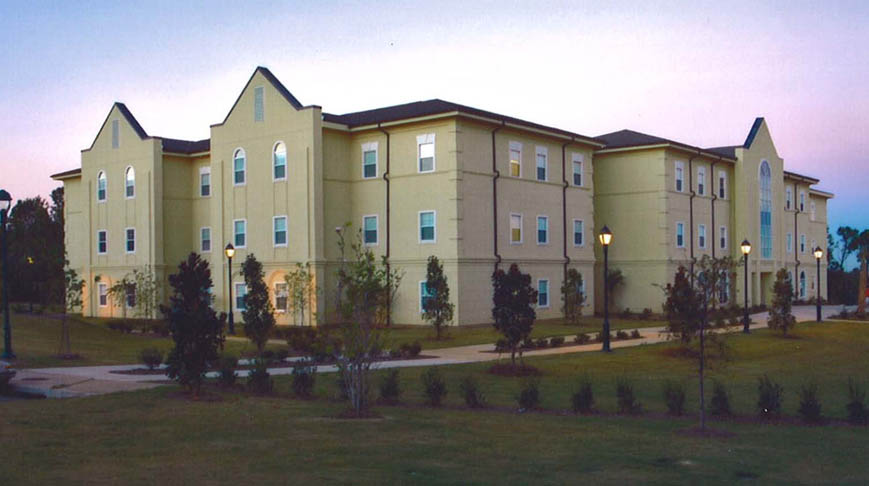 Spring Hill College New Hall
|

Mobile, AL

Doster was hired by Spring Hill College to construct the new 68,000 square foot, three-story concrete residence hall, appropriately named New Hall. The co-ed dorm, occupied by mostly upper-class students, has 223 beds and features traditional double and single rooms with shared bathrooms between. New Hall sits adjacent to the Marnie & John Burke Memorial Library, another project built by Doster.
Owner
Spring Hill College
Architect
Goodwyn, Mills and Cawood, Inc.
Project Facts
» $9 Million
» 68,000 sq ft
» 3223 Beds