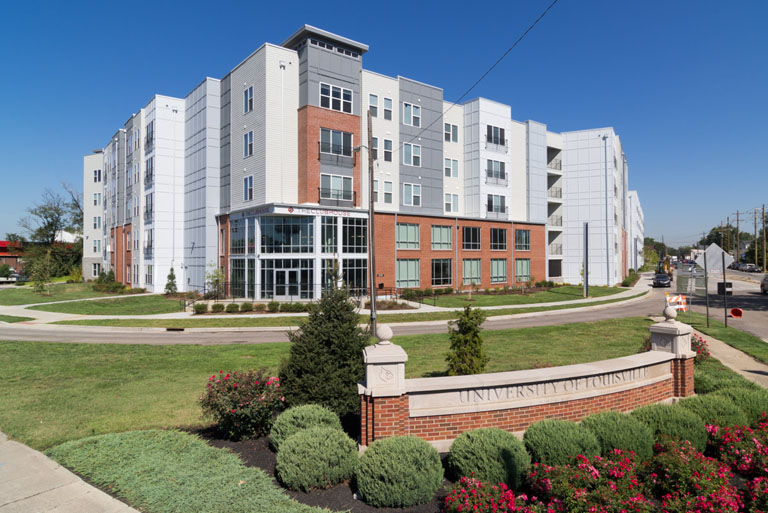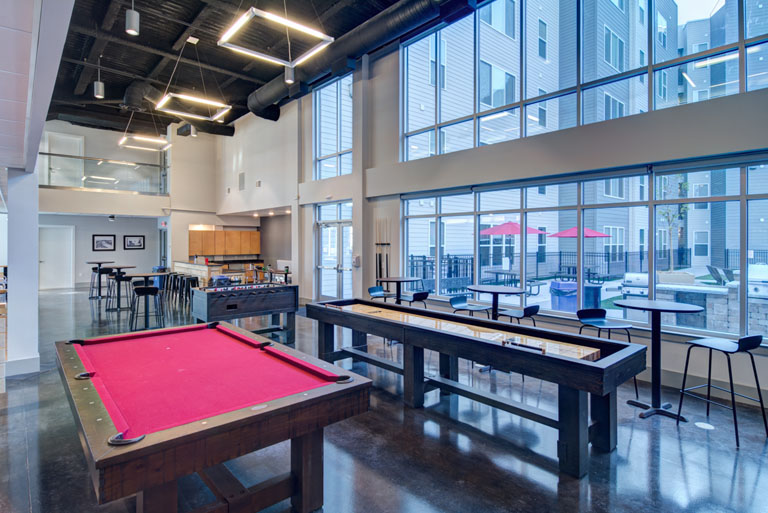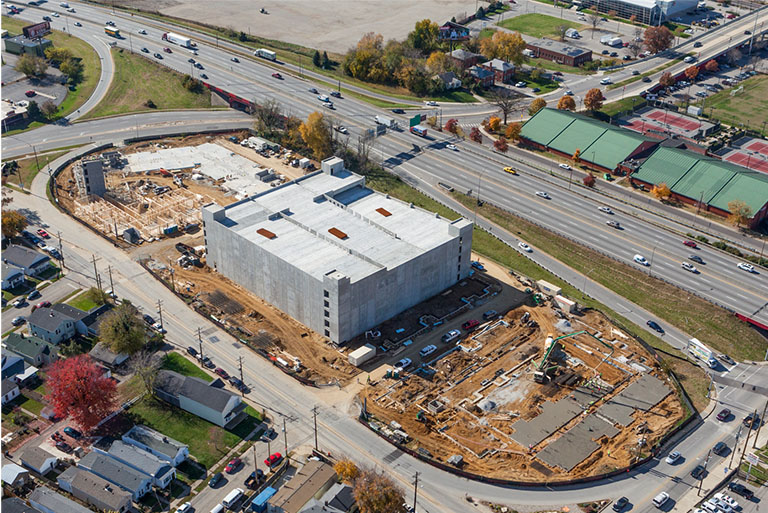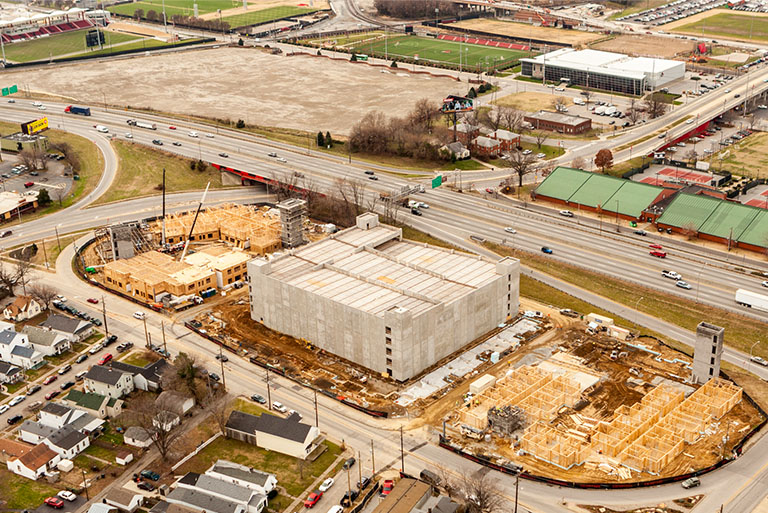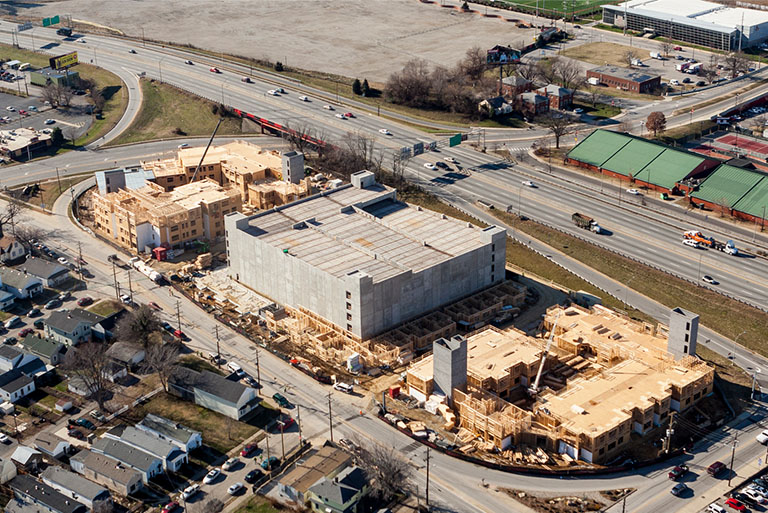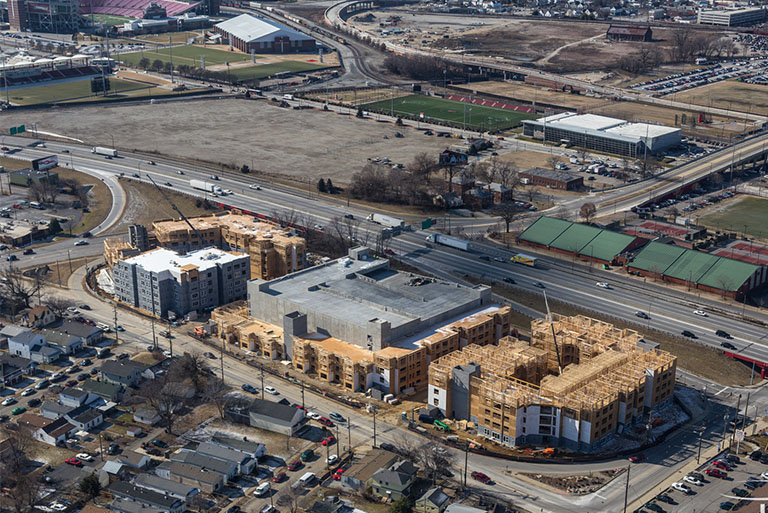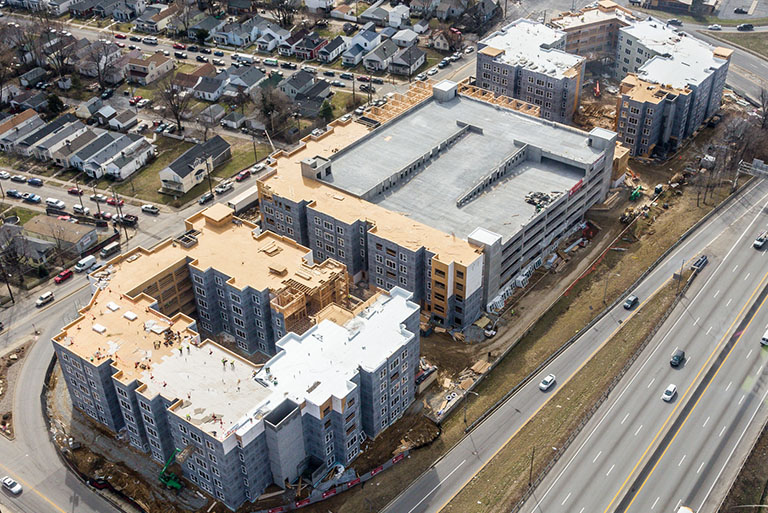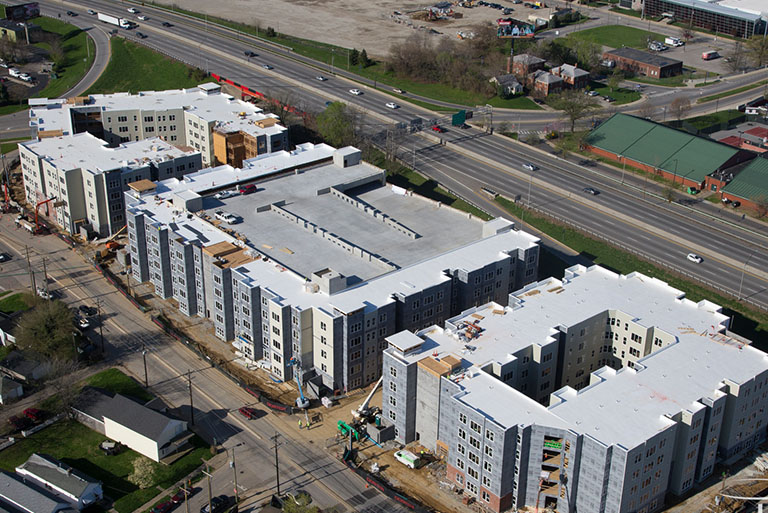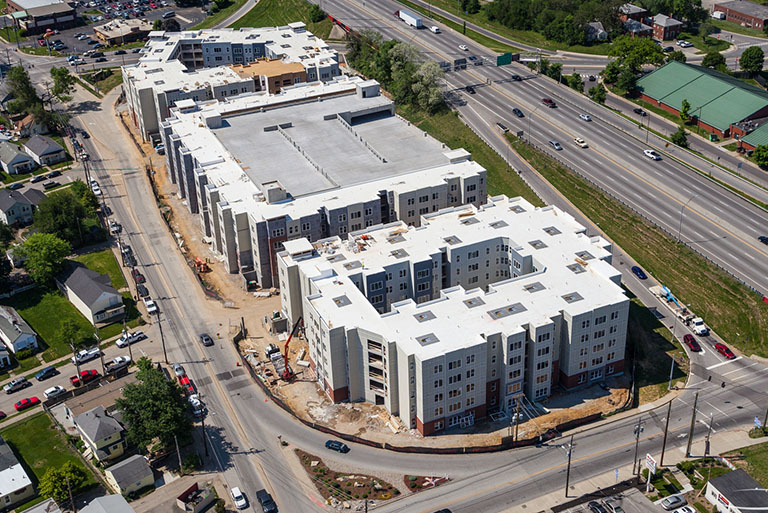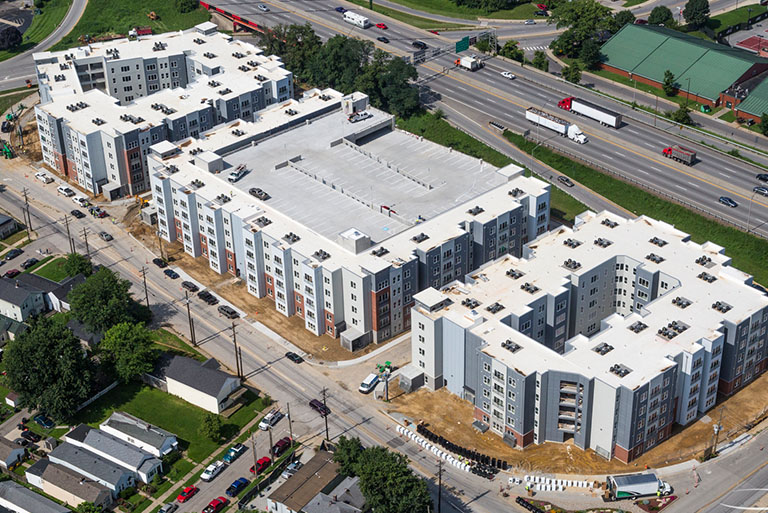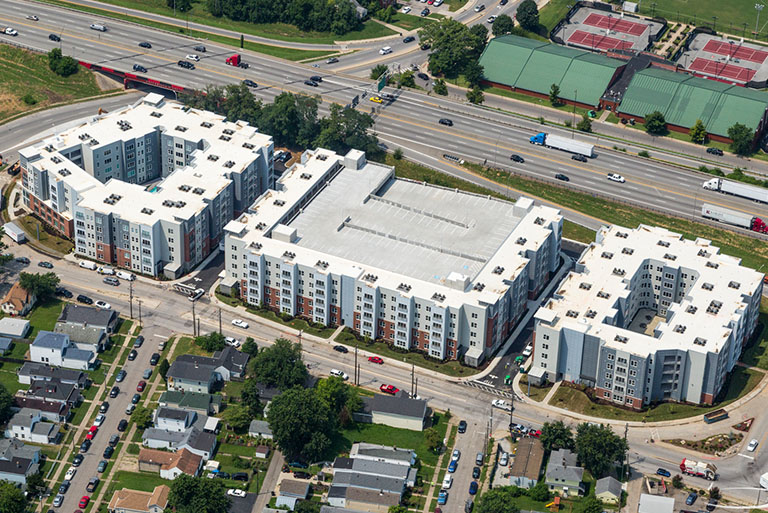 The Clubhouse Student Apartments
|

Louisville, KY

Doster completed the $45.8 million The Clubhouse Student Apartments in Louisville in just 14 months! The project is located adjacent to the University of Louisville campus and consists of 3 five-story wood frame buildings. The new complex has 758 beds and more than 400,000 square feet of living space. Amenities include two courtyards, a swimming pool, a club room, fitness area, a theater, computer/study room, and a hammock garden. The project also includes a 5-1/2 level parking garage which accommodates more than 625 spaces.
Congrats to the Doster Team for the huge last minute push to a achieve successful intake of tenants and the honoring of the commitment they made to do this!

- Richard Lindsay, CEO, The John Buck Company
Owner
The John Buck Company
Architect
Henneman Engineering, Inc.
Project Facts
» $45.8 Million
» 758 Beds
» 5-story wood frame
» 625 Space Parking Garage