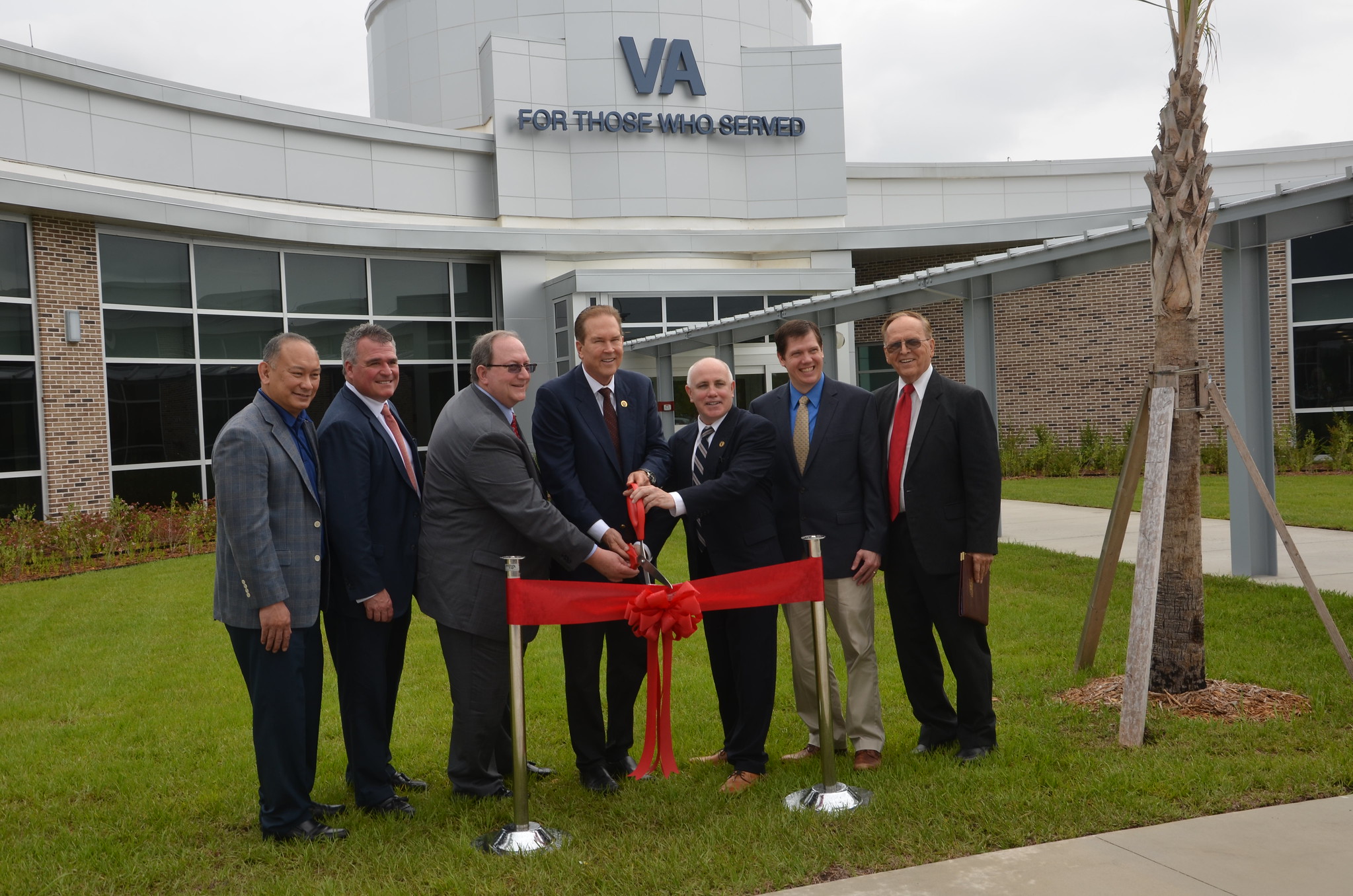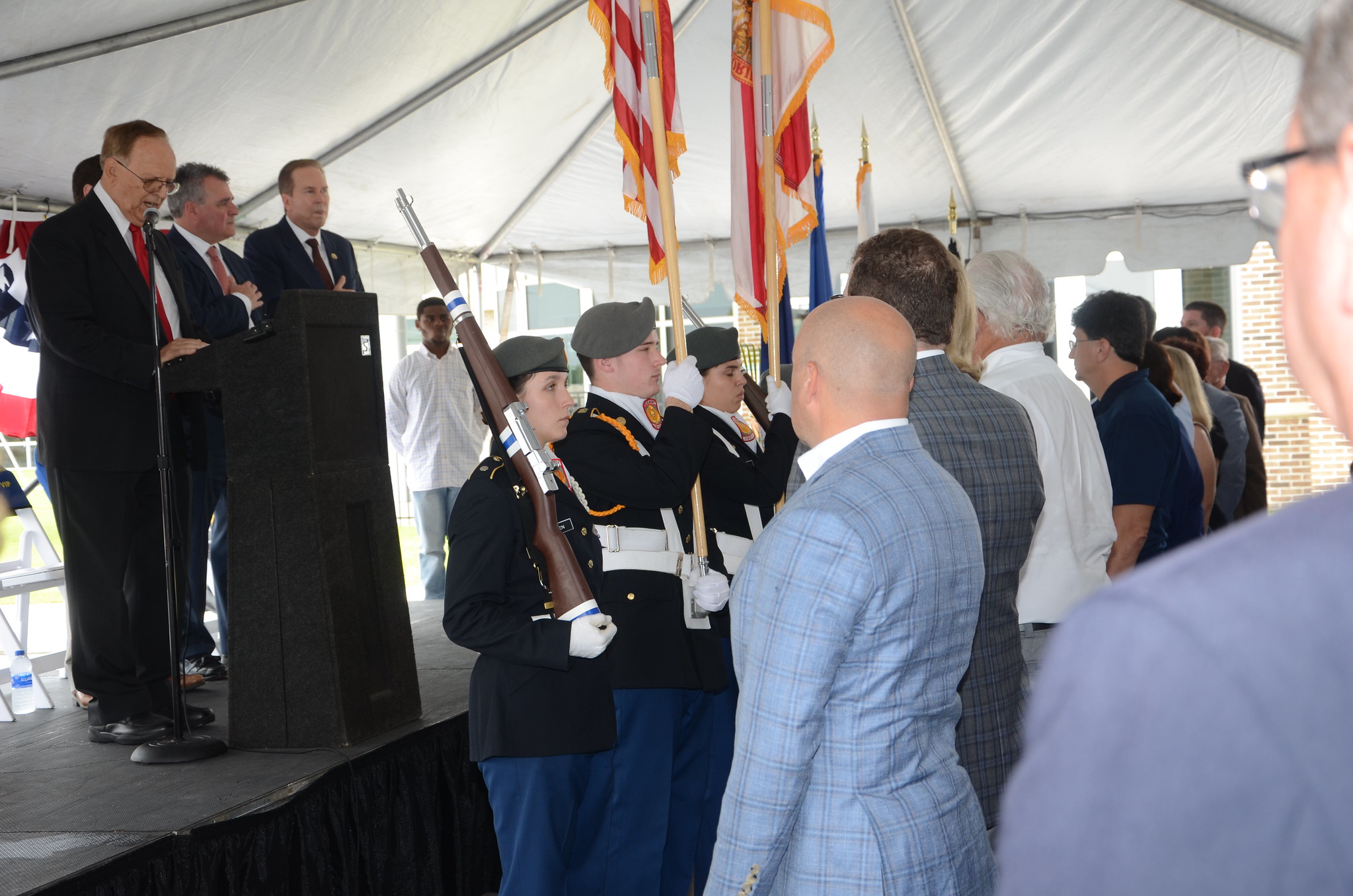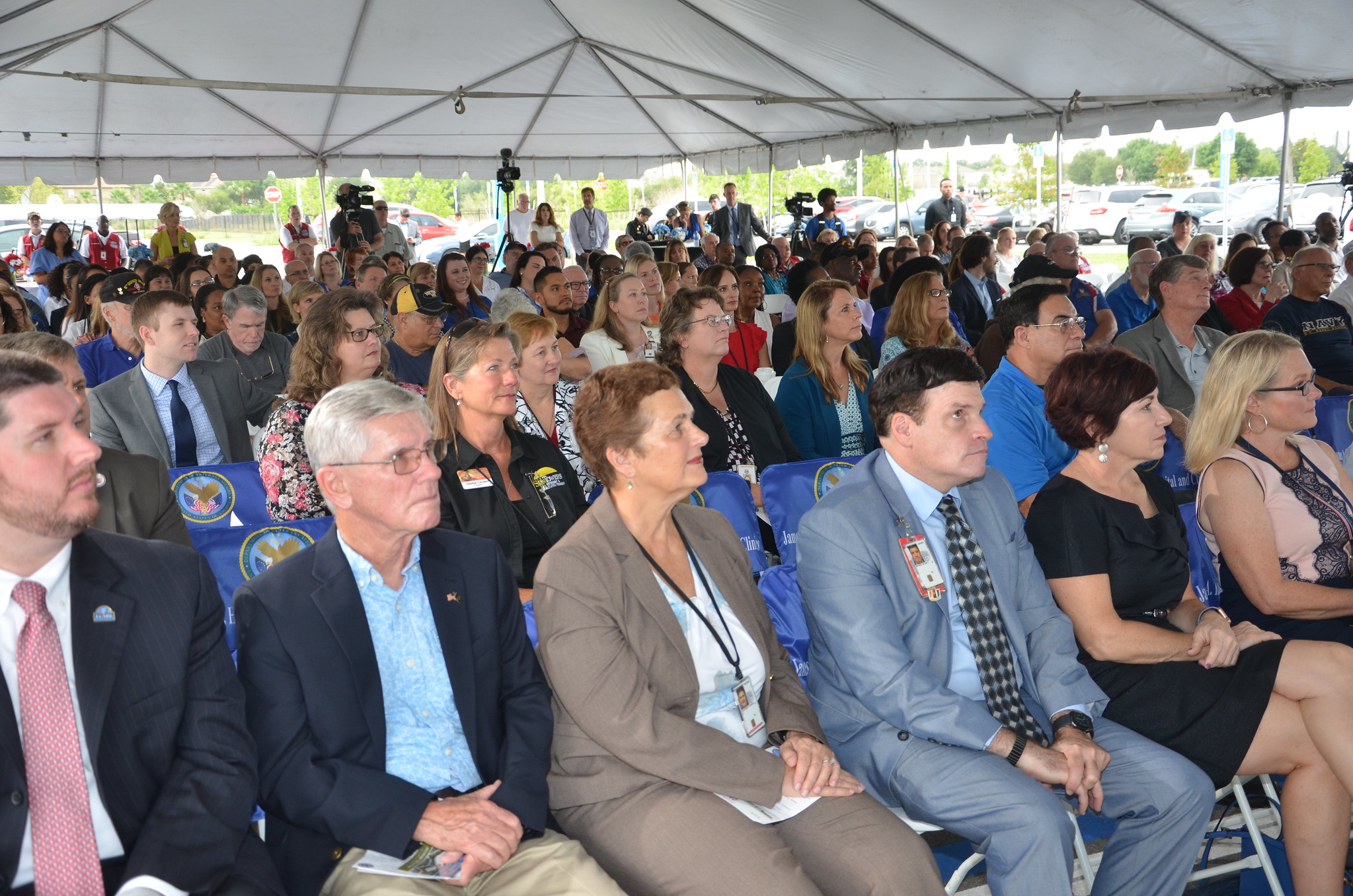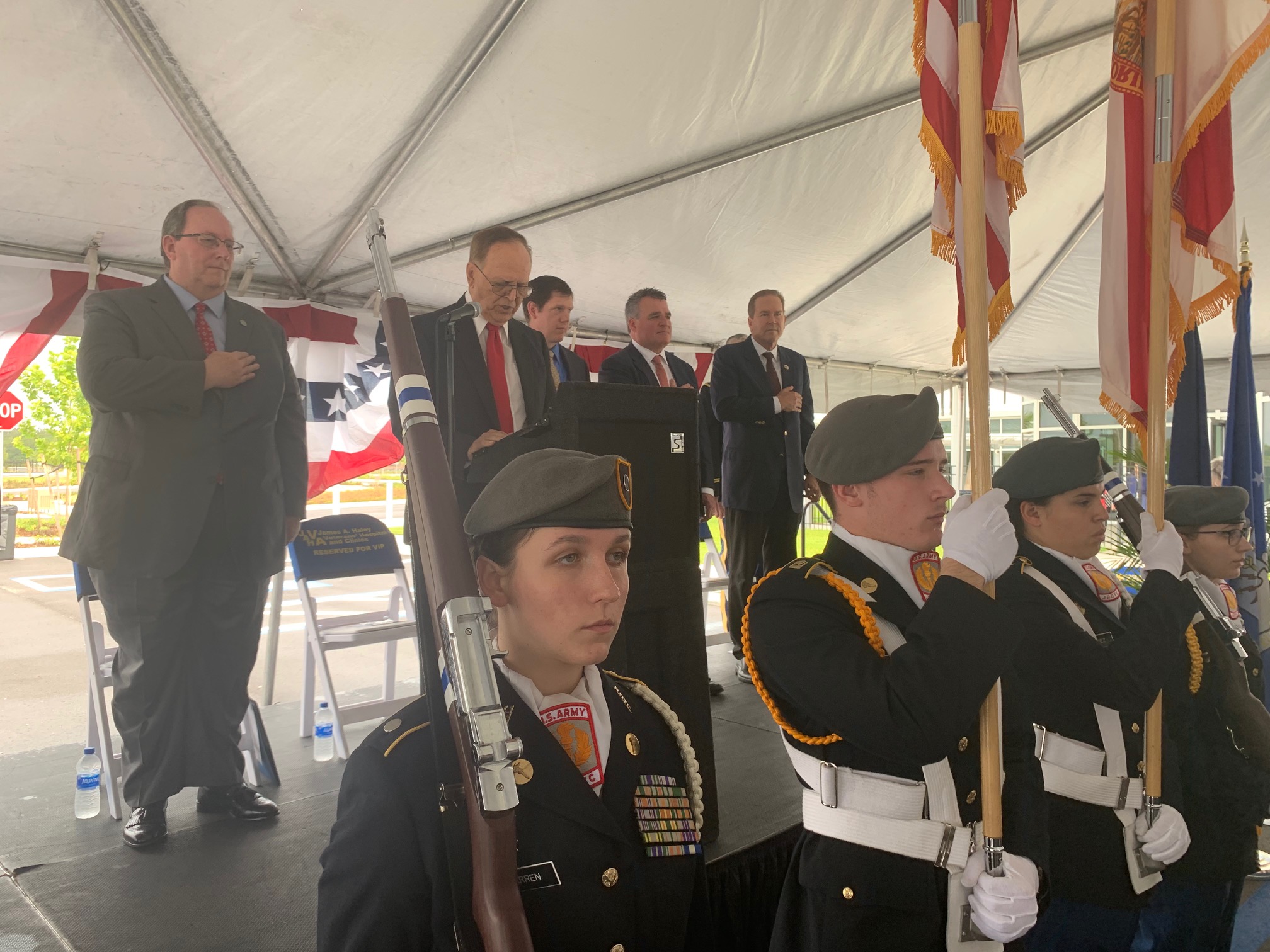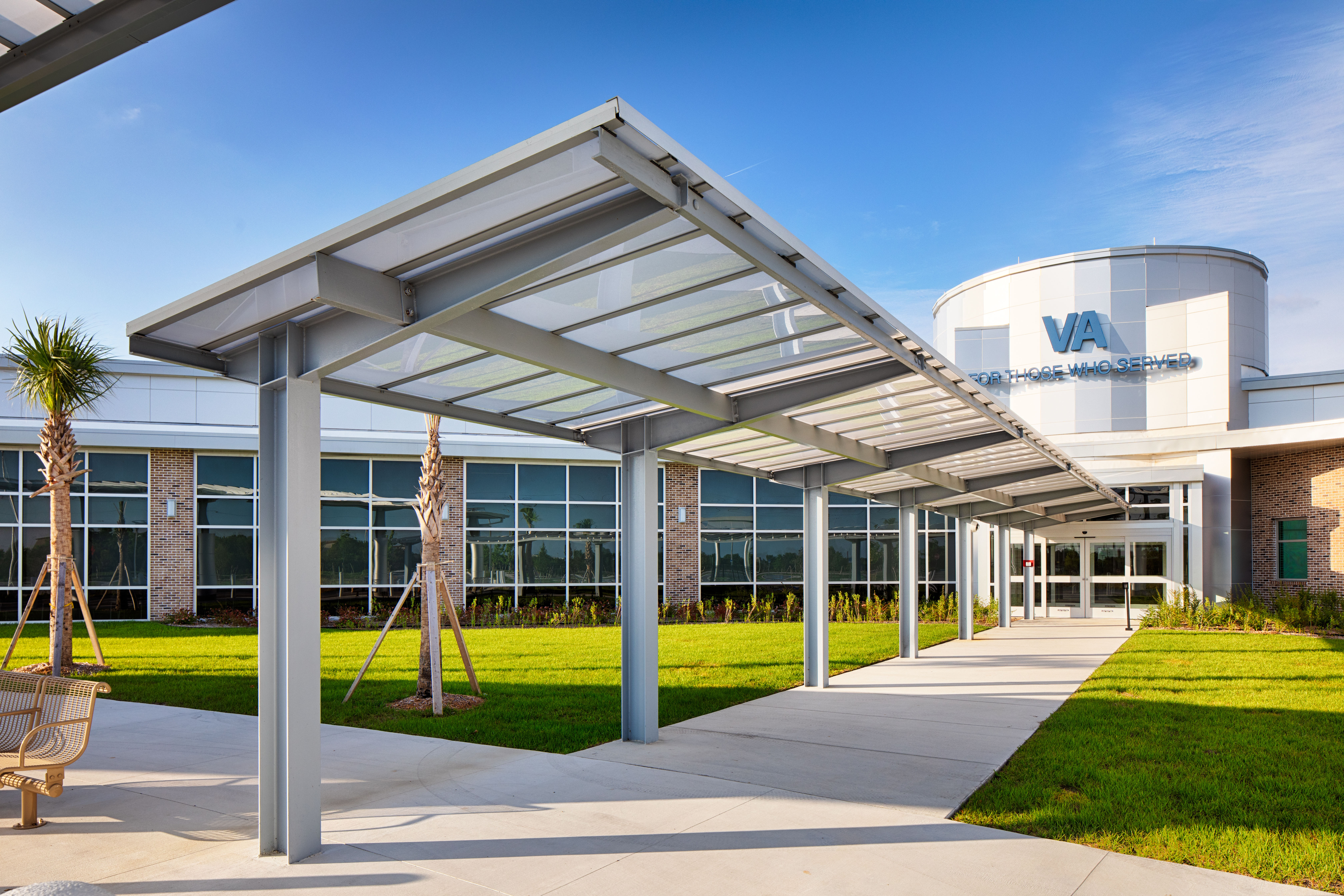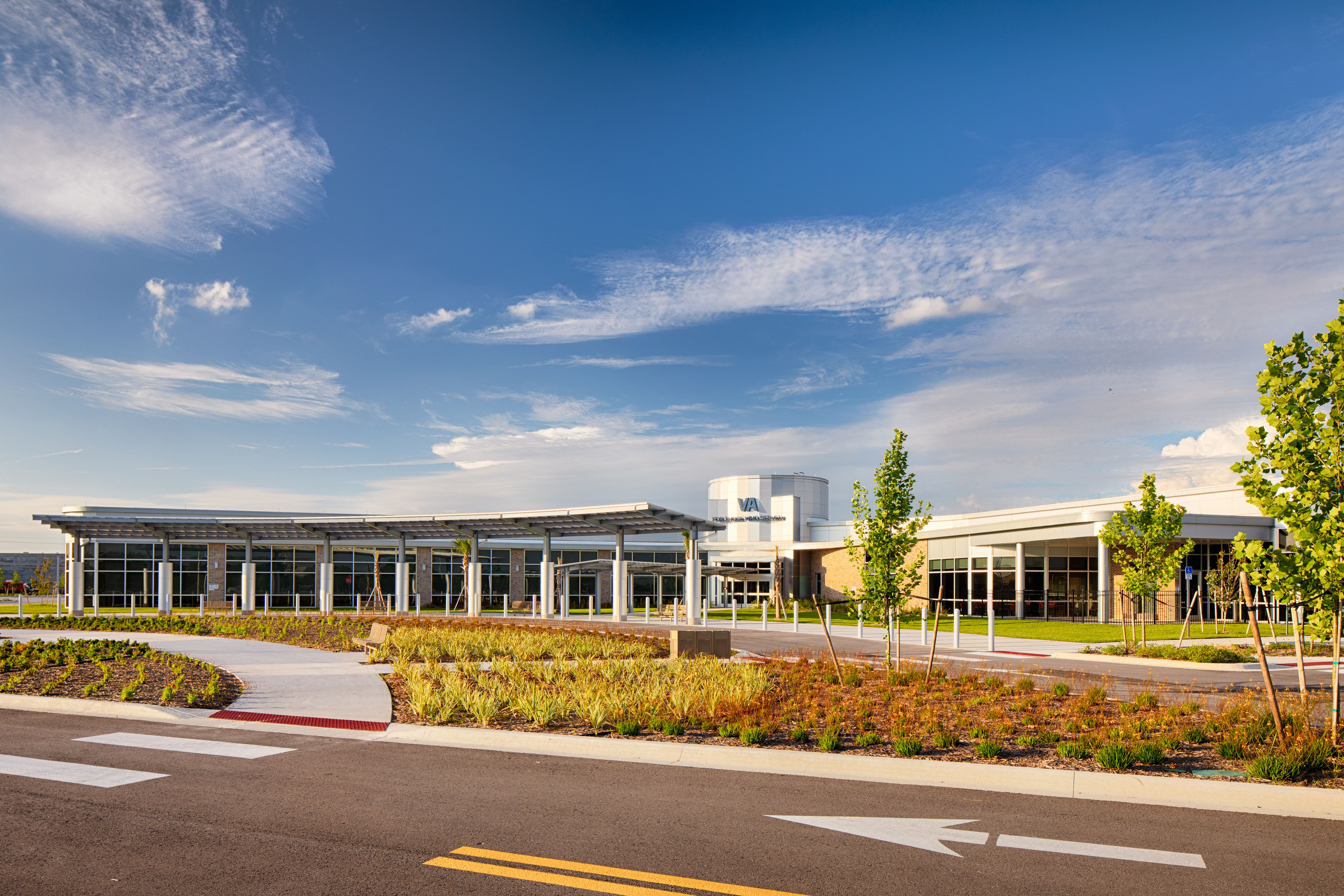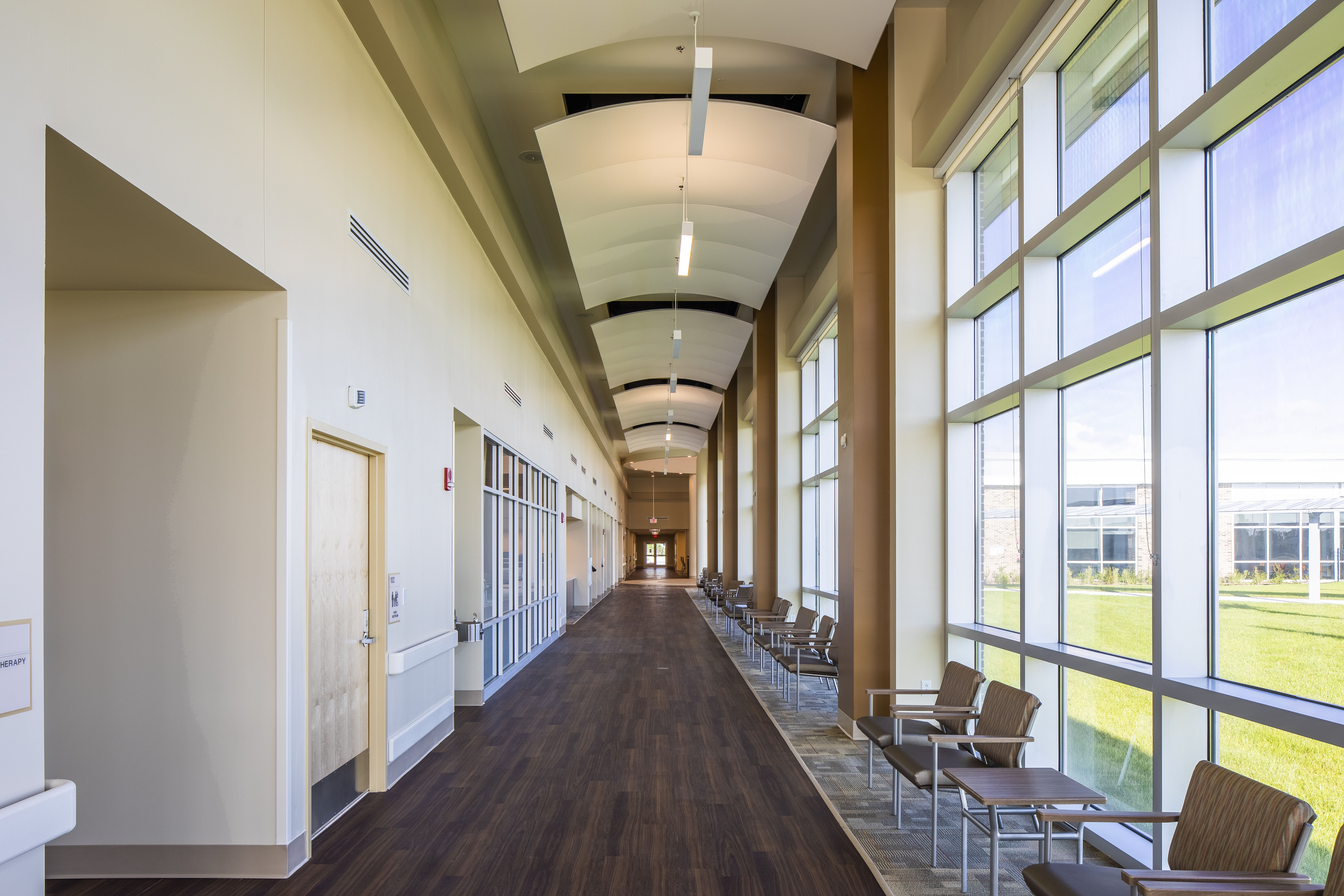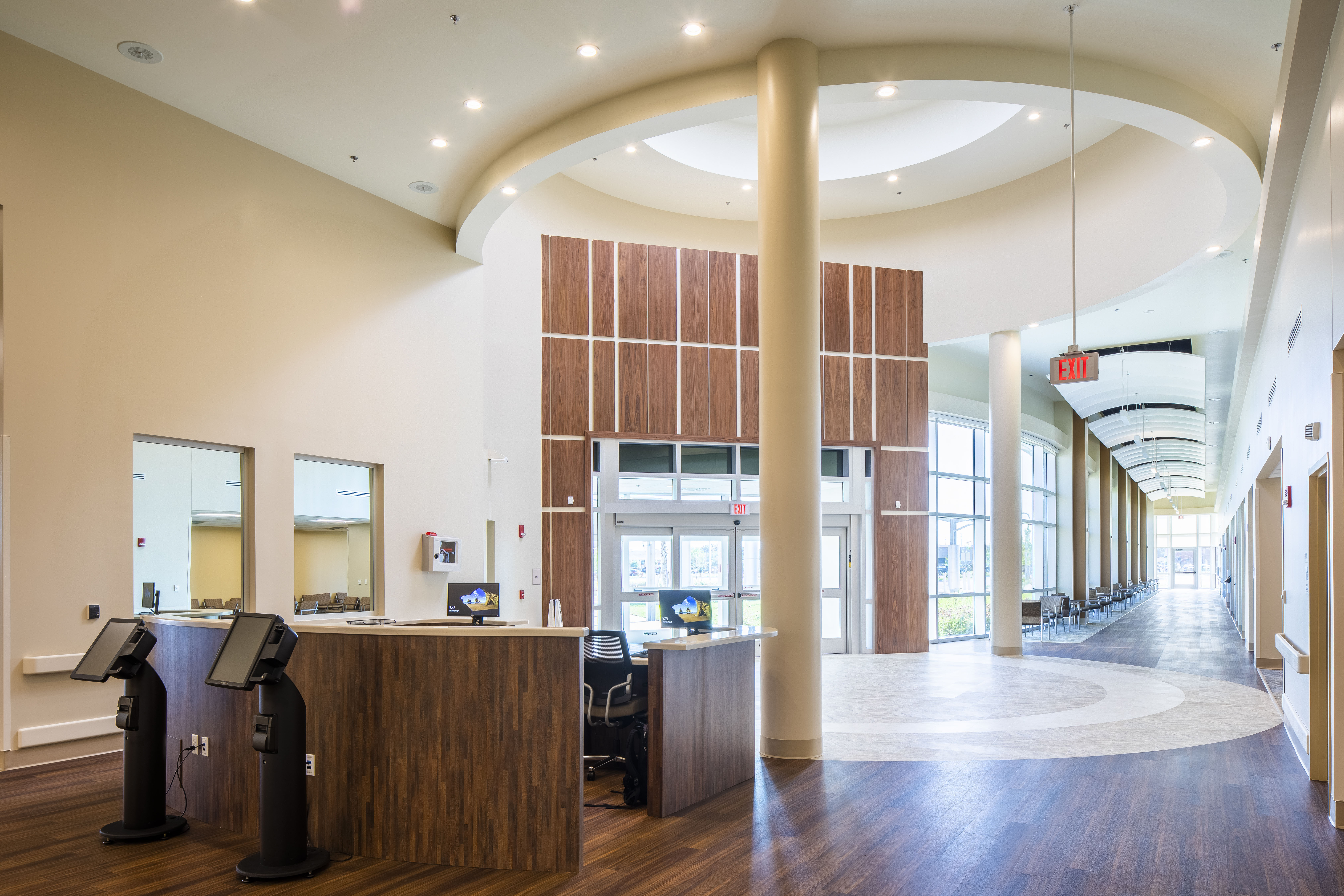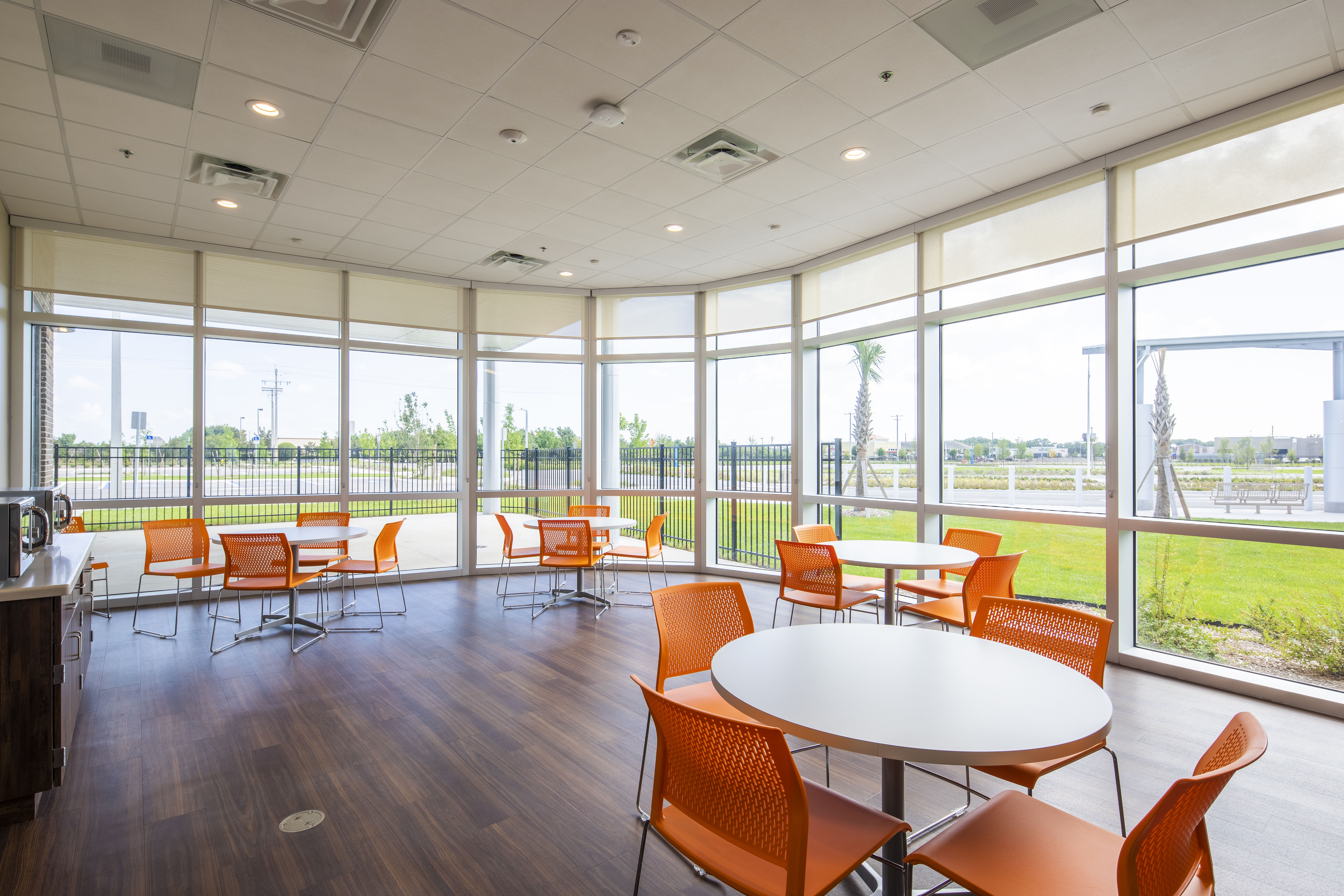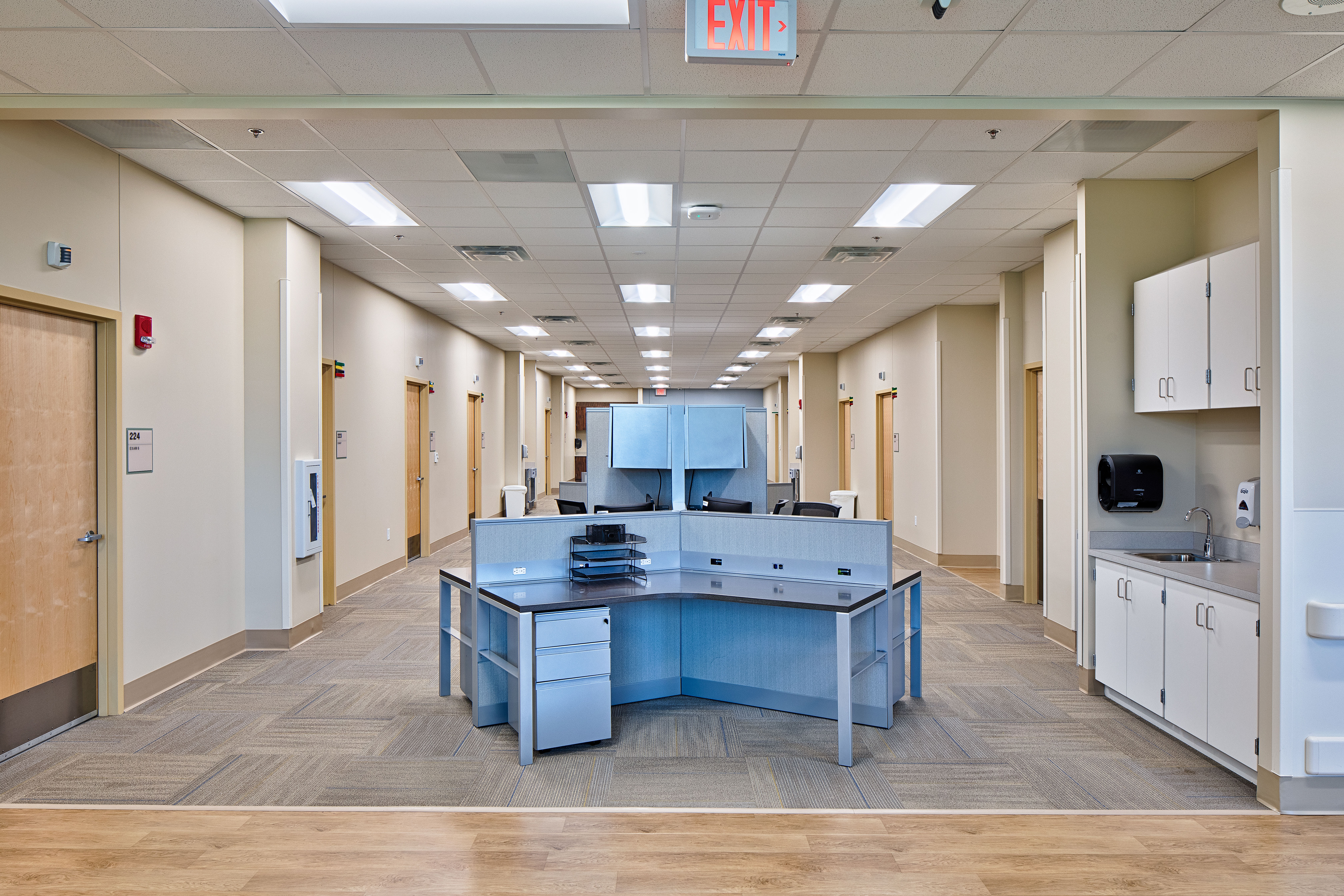 South Hillsborough Outpatient Clinic Opens in Riverview, Florida
Veterans in southern Hillsborough County now have a VA clinic to call their own.
Officials cut the ribbon dedicating the new South Hillsborough Outpatient Clinic in Riverview May 14.  Veterans and their families were also invited to tour the facility during an open house that day.
The new clinic is 65,000 square feet and will provide services in primary care, radiology (to include MRI, CT X-ray and ultrasound) audiology, mental health, laboratory, pharmacy, respiratory therapy prosthetics, podiatry, and dietary.  Construction on the facility started in May 2017.
Sometimes referred to as the SOHI Clinic, the facility has the capacity to offer health care services to about 10,000 Veterans in the Riverview, Ruskin, Sun City Center, Gibsonton and Apollo Beach areas.  The first scheduled appointments are on May 21.
The new clinic has been highly anticipated in the area, with more than 600 people coming out to each of three separate town hall and enrollment events that were held in recent months.
"Over 4,000 of you have already enrolled to have your care here," JAHVH Director Joe Battle told the audience during the ceremony.  "I fully expect that within a year or so this clinic will be full."
Battle also said the new facility contains some innovative features that will enhance the care provided there.  Veterans Health Administration Chief of Staff Lawrence Connell backed up that statement.
"I got a tour of the clinic and it's a beautiful state of the art clinic.  It even has an MRI, which was a surprise to me," Connell said.  "If you don't know, in the medical community, MRI machines are tough to justify, but they have the Veteran population to justify an MRI machine.  There are not a lot of clinics out there that have an MRI.  This one does."
U.S. Representative Vern Buchanan, whose congressional district includes southern Hillsborough County, said the new clinic will be a great advantage for local Veterans.
"Many of our Veterans in this region have to travel for 30 miles, 40 miles sometimes to get care.  This is going to be a real big gift to this area," Buchanan said.  "A lot of things will be able to be done here locally, so I'm very excited about that.  This is a huge deal to our Veterans, and we're all committed to making sure Veterans get the highest level of care."
By Ed Drohan, James A. Haley Veterans' Hospital & Clinics
May 15, 2019
---
Doster Construction Company recently completed construction on the South Hillsborough VA Primary Care Clinic in Riverview, Florida.  Doster worked closely with the project's developer, Hokanson Companies, and NIKA Architects throughout construction, and through a collaborative and innovative approach was able to deliver the project nearly 4 weeks ahead of schedule. The project features many sustainable components and is pursuing a LEED (Leadership in Energy and Environmental Design) Silver certification from the U.S. Green Building Council.
"We were excited to be a part of this team and deliver a state-of-the-art healthcare facility for Veterans in the South Hillsborough county area," said Mitchell Jones, Senior Project Manager for Doster Construction Company.