WE ARE PLEASED TO INTRODUCE OUR 2019 SUMMER INTERNS! READ ON TO LEARN MORE ABOUT THE NEW FACES AT DOSTER.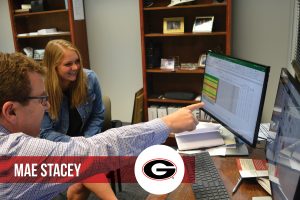 Mae is working in the Birmingham office alongside the Marketing team this summer! She grew up in Gadsden, AL before attending the University of Georgia last fall. She is now a rising sophomore and pursuing a degree in marketing through the Terry College of Business. Her favorite part about UGA is that it forced her to get out of her comfort zone, learn through new experiences, and meet new people, which is the same way that she has felt working at Doster so far. By the end of the summer, Mae plans to have an idea of which specific focus within the realm of Marketing she wants to pursue and have gained skills that she can continue to use when starting a career in that field. She was drawn to the construction industry because it wraps many different elements of business into one place. In her free time, Mae loves trying just about every restaurant that Athens has to offer, Pilates, and being with friends and family.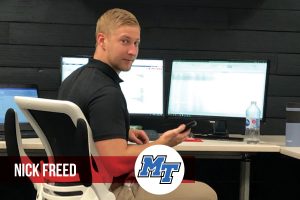 Nick is working in the Nashville office this summer in his time away from school at Middle Tennessee State University. He is a Commercial Construction management major and has the goal of working in a Pre-Construction Department seeing most of the jobs that come through the company following graduation. Nick was initially drawn to the construction industry during his time in the military as a Barracks Manager. In that position, he interacted regularly with a Safety Manager while renovations were taking place. He loved how effective the construction teams were and how they worked together so well. He is excited to see that same element of teamwork within Doster during his internship. You can find Nick training for a powerlifting competition, playing guitar, or practicing marksmanship, a skill that he gained from his time as a Marine, in his time outside of work and school.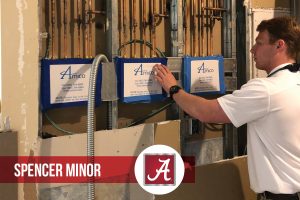 Spencer is joining the Doster team this summer at Children's of Alabama. He attends the University of Alabama as a Senior pursuing a degree in Mechanical Engineering with a minor in Construction Engineering. Aside from the football team, one of his favorite parts about UA is that the beautiful campus is located in his hometown, Tuscaloosa, AL. He plans to work on solving the common problems that develop in the field following graduation. Outside of school, he enjoys coin collecting, rock climbing, and shooting guns. Spencer is excited about getting into the construction industry because of its hands-on aspects, the fluid work environment, and being able to see a plan come together to be completed. He believes that his time here will leave him inspired to work harder as he can take the work ethic present here with him back to school. When asked about what his favorite part of working at Doster thus far has been, he said, "So far the best part about working at Doster would have to be the people. Doster is a very professional company while still maintaining the small family business feel."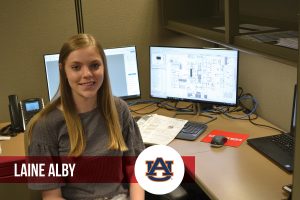 Laine grew up and graduated high school in Birmingham before attending Auburn University. She is now home for the summer working in the Birmingham office before returning to Auburn as a Junior Mechanical Engineering major this fall. With parents that are both in the construction industry, Laine came to Doster this summer interested in learning how the building and design processes of her engineering studies tie into the construction industry as a whole while gaining professional skills that can be used in client interactions in the future. When asked how she thinks that her experience here will affect the rest of her time in college, Laine said, "It will encourage me to take the core values Doster emphasizes into the rest of my time at Auburn and into the workforce after graduation." Until then, she can continue to enjoy the things she loves most about her school – the incredible resources provided for students, the diversity of people at such a large school, and the welcoming and encouraging attitude that is present there, especially in her Engineering program. Aside from AU, Laine also loves listening to music, attending performances, cooking, and trying new restaurants in Birmingham with her family!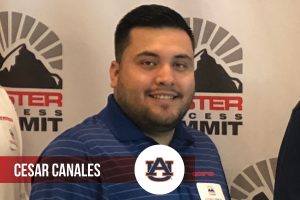 This summer, Cesar has joined the Doster Team as an Intern focusing on Project Management. After graduating from Pelham High School, he attended Auburn University and is now a rising senior studying Building Science, a program that he notes does an exceptional job of integrating real life situations and solutions into their courses. He feels like he will be very prepared for his role here as an intern and in pursuing his career goal of project manager in the future. Cesar was exposed to the construction industry at a very young age via his father's drywall company and has been drawn to it since. Outside of school and work, he enjoys watching his favorite sports team, Real Madrid, playing sports outdoors, and spending time with friends and family. When asked what made him unique, Cesar replied, "I am fluent in both Spanish and English which I think is a great asset in the construction industry and I am a member of the Associated General Contractors of America (AGC)."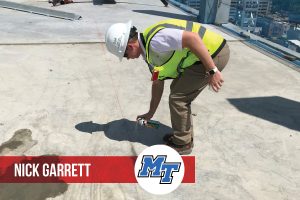 Nick is spending this summer not far from his hometown, Murfreesboro, TN, working alongside the Doster team at the Graduate Nashville project. He will be a sophomore at Middle Tennessee State University in the fall studying Commercial Construction Management. There, he loves the busy campus atmosphere that always provides something for students to be engaged in. He also enjoys following MTSU basketball, playing pool, and going to the lake when his family can all be there together! Nick was inspired to get into the construction industry by a Construction Management professor at his previous job. After talking to him, he decided his major and that construction was absolutely where he belonged; he plans on being a project manager or supervisor later in his career. Nick hopes to have gained experience that will be beneficial when he continues taking courses in the subject. He has already loved being at Doster because of the way that his team he has taken care of and taught him everything needed to know for his role, ensuring that he is continuously learning as much as he can!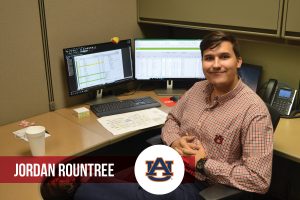 Jordan is a Junior pursuing a degree in Building Science from Auburn University after growing up and graduating high school in Kennesaw, GA.  His favorite part about college at Auburn is sitting in the student section at athletic events and cheering on his favorite team! He also enjoys reading, making music, occasionally video games, hiking, and being with his friends. Following graduation, he plans to work in project management before attending law school. Jordan was drawn to the construction industry initially because it is what his father is involved in, but in his short time at Doster, he has already loved the environment here. He believes that this internship will provide him with a perspective to see that what he is learning in his classes will translate and apply to what he will do in this industry post-graduation.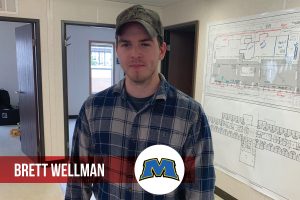 Brett is joining the Doster project in Dayton, Ohio building the Rehabilitation Institute this summer. He just completed his first year of school at Morehead State University, where his favorite aspect is being able to meet people from all over the nation. Prior to his time ate Morehead, Brett grew up in Greenup, KY and has previously worked in construction on several projects. He says that he loves the industry because of the way that he is constantly learning new skills through hands-on experience. Brett is excited about the learning opportunities the his internship with Doster will provide him with, going back to school with real work experience that will make understanding classroom material easier, and the goal of becoming a Project Supervisor later in his career.

This summer, Zoee can be found in the field with the Doster team at Montgomery Bell in Nashville. After growing up and graduating high school in Murfreesboro, TN, Zoee attended Middle Tennessee State University to pursue a degree in Commercial Construction Management. She is now a rising sophomore and enjoys hiking, kayaking, fishing, hunting, playing sports, and watching the University of Alabama college football team play. Zoee enjoys seeing how each part of the building process fits together and wants to play her role in making the community a better place by developing and building it up as a Project Manager in the future.  When asked what she thought she would gain from her time working with Doster this summer, she responded, "I believe this experience will help me to grow a lot. When I go back in the fall, I will be able to better understand the material I am learning because I was able to see most of it in person. Being able to actually see the construction rather than having to visualize it will be a huge help going from my spring semester to the fall."
This post was written and developed by Mae Stacey, Marketing Intern.