There really is no secret as to what keeps Doster's foundation so strong, and what allows us to keep building a bigger future: Our employees are our most valued asset, and at Doster they are a part of our family.
We know our success is dependent upon our employees' knowledge, imagination, skills, teamwork and integrity. Because of this, we are committed to making the work environment energetic, exciting and new. We strive to help our employees balance work with home. And to retain and invest in the future of our company, we offer competitive wages and benefits and encourage opportunities for professional advancement and growth. Click here to learn more about about why Doster is such a great place to work.
Named as a "Best Place to Work" by the Birmingham Business Journal, Doster offers opportunities for top construction and business professionals at all stages of their careers. With projects being built throughout the country, Doster offers an array of positions and locations to work. Consistently ranked as one of the top general contractors in the nation and always on the forefront of emerging technology, we provide the chance to work with the best in the industry.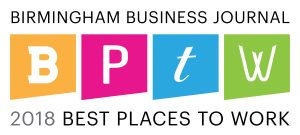 Explore Career Opportunities Here
Accommodations for Applicants With Disabilities:  Doster Construction Company provides reasonable accommodation in its application process for qualified individuals with disabilities and disabled veterans. If you have difficulty using our online system due to a disability and need an accommodation, you may email pthomas@dosterconstruction.com or alternatively dial 205-443-3800. In order to quickly respond to your request, please use "Application Accommodation" as the subject line of your email.