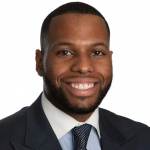 BY: BRANDON CUMMINGS, CORPORATE RELATIONS MANAGER
It's no secret that Huntsville, Alabama is on the rise. With the most recent job additions and industry growth, Huntsville is now officially Alabama's largest city. In addition, Huntsville is listed in the top 150 cities in America with the greatest growth.
So what exactly is happening in Huntsville? Toyota Mazda just recently opened its plant in Huntsville, employing around 4,000 people. Redstone Arsenal, a U.S. Army Post that is the center of testing, development, and doctrine for the Army's missile programs. Redstone houses the Tactical UAV Project Office, Redstone Test Center (RTC), the Missile Defense Agency, the Missile and Space Intelligence Center, and other operations. Redstone Arsenal employs around 35,000 people. In addition, the FBI currently has nine new buildings under construction at Redstone Arsenal. Ultimately, more than 5,000 FBI employees are expected to be working at Redstone Arsenal – a number that could, of course, possibly increase depending upon future growth of the Bureau in Huntsville. The FBI calls its Huntsville location, "HQ2", with the original headquarters located in Washington, D.C. Earlier this year, Redstone Arsenal was selected to house the U.S. Space Command Headquarters, adding 1,600 new jobs. The role of the Space Command is to conduct operations such as enabling satellite-based navigation and troop communication and providing warning of missile launches.
With the addition of new jobs and industry growth, the city continues to grow within the multifamily realm. As the growth of Huntsville continues to rise and new jobs are added, new homes and projects are well underway in the Rocket City. Doster Construction is currently under construction on four new multifamily projects in addition to projects in other market sectors. The Eclipse, located in downtown Huntsville, will be a 279 unit, five-story mixed-use development that will include an upscale restaurant and retail space on the ground floor. Constellation, also located in downtown Huntsville, will include 219 luxury apartment units ranging from studio to three-bedroom and a parking deck. Subsequent phases of the overall mixed-use development will include two office buildings and retail space. The Novare Apartments in Madison be a 290-unit mid-rise community and Daniel Corporation's Village at Hays Preserve development will feature 336 apartment units and upscale amenities.
Huntsville is not slowing down anytime soon. Not only are there new multifamily projects on the horizon, but there are also multiple new shopping and entertainment districts, such as Clift Farms and Mid City. Huntsville just recently added a new minor league baseball team, the Rocket City Trash Pandas, along with a new baseball stadium, Toyota Field.
With the economic growth and momentum that is driving Huntsville, we are thankful for our partnerships and relationships that have been established in the city. As such, we look forward to continuing to be a part of Huntsville's growth, development, and community.
Click here to learn more about Doster's experience and new Huntsville office location.