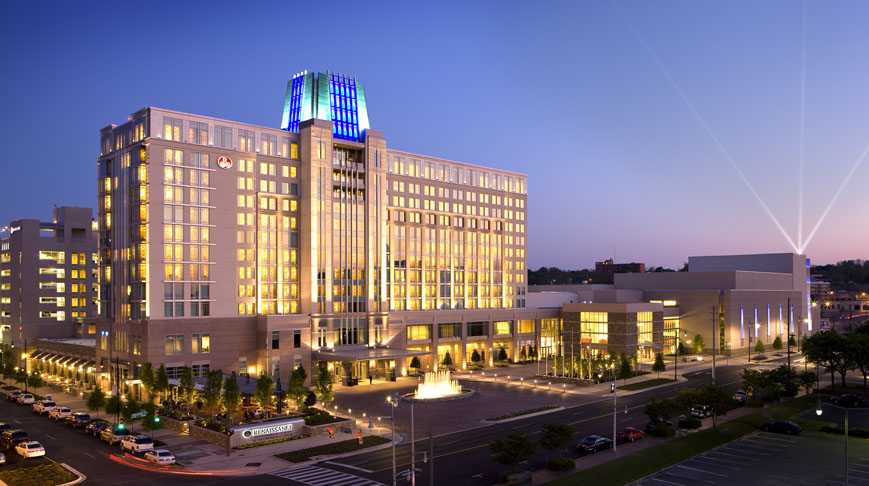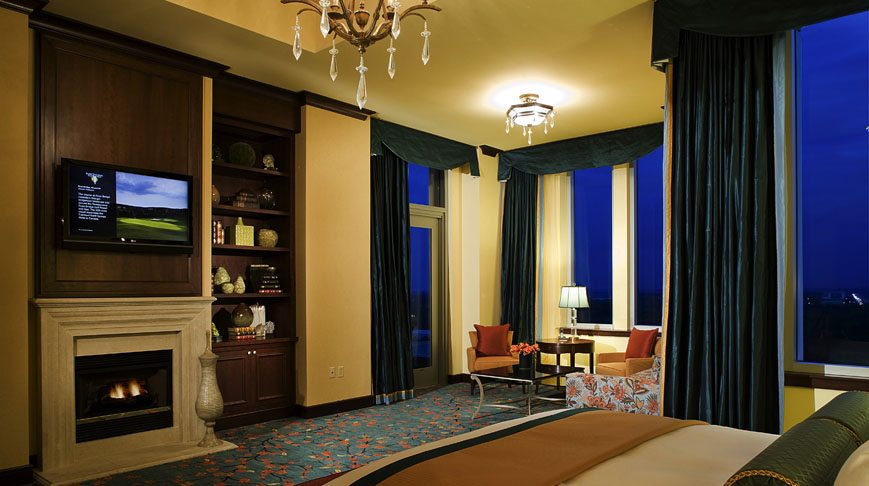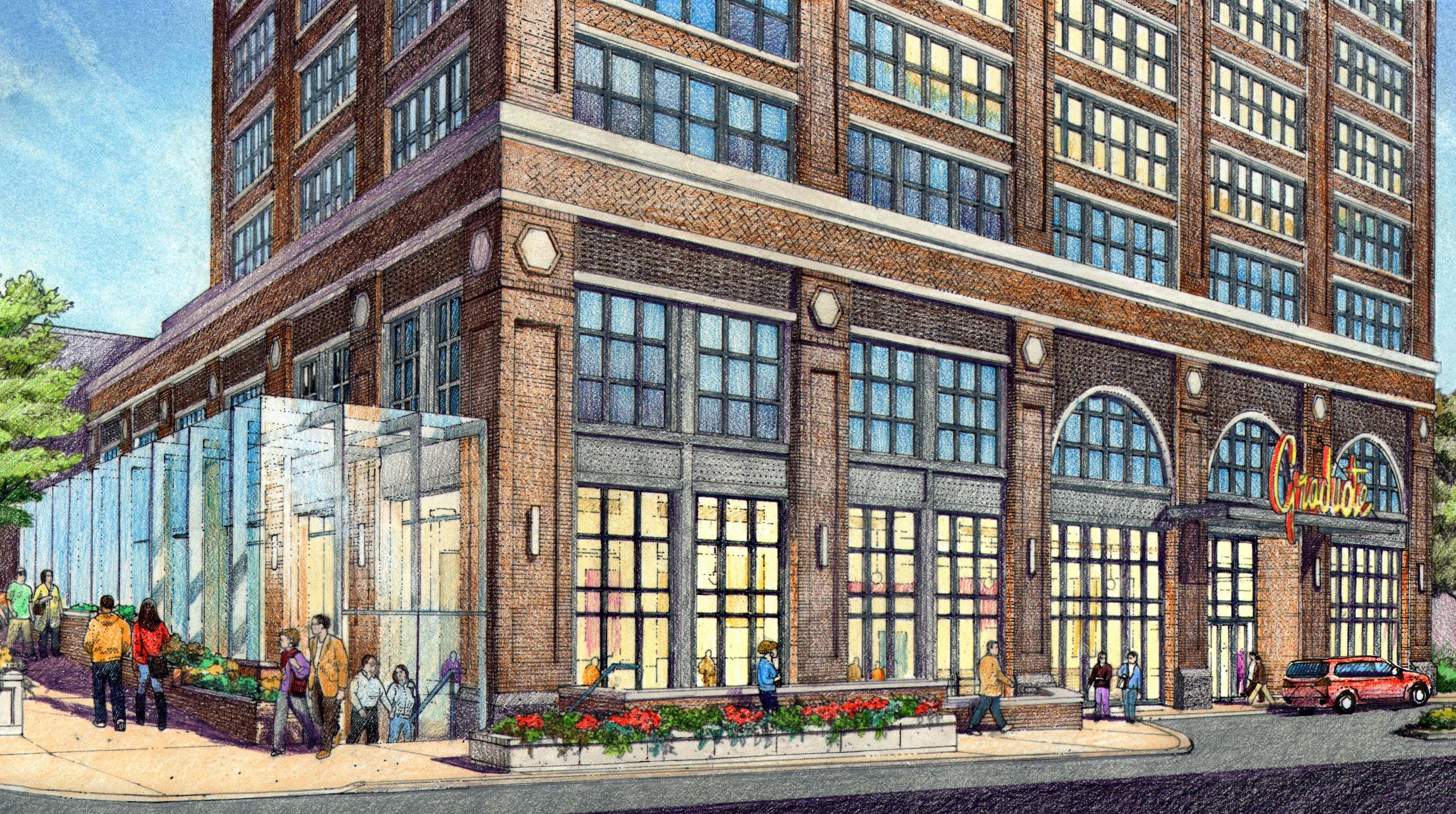 Doster Stays on Course with Strategy Toward Hospitality
BY: M. ALAN CHANDLER, SENIOR VICE PRESIDENT BUSINESS DEVELOPMENT
Our depth in the hospitality market has steadily grown over the last few decades as we have continued to be active in the market. Each decade has presented a different dynamic to shake up the supply and demand curve.  Today, it is not only the need for more beds as our younger generation wants to the see the world, but they also want to do it in a different style hotel.   Hotels also are looking to invest in their public spaces. Guests seek a memorable experience, not just a traditional check-in space with a desk and a couple of chairs. Instead, they want access to any luxuries they can think of: restaurants, storefronts, bars and more. When visiting a city the hotel is part of the attraction not just a blast off point to see other sites.
Development in hotel markets across the U.S. continues to move at full speed, driving demand for resources and affecting every aspect of the sector. To combat shortages and keep project timelines moving, developers have turned to innovative solutions like modular construction and negotiated, open book partners like Doster to guarantee success.
The hotel sector has been steadily growing the last several years. During this time, land prices have grown, competition has become stronger and barriers to entry have risen. Innovative hotels have adapted by adding new brand options to their product lineups with the introduction of 'soft brands'. These additions have lighter design standards allowing flexibility for developers to better fit the geography and circumstances at hand.  Also, many developers are catering to the history of a specific area to bring the culture of the City to the hotel.
Taking a look at where the hospitality boom is happening, it's clear that the majority of the growth is reserved for cities. Major American cities including New York, Dallas, and Houston are all experiencing a growth in hotel construction. However, it isn't traditional hotels that are taking off.   While there is a need for a standard room with two double beds, travelers are looking for "homier" atmospheres when traveling. As evidenced by the growth in Airbnb, where users can rent out a room in someone's house or even an entire home, the trend will continue toward rooms offering more space, a full kitchen and other options they may not be getting in chain hotels.
2017 Significant U.S. Under-construction pipeline: 186,945 rooms   |    Year-to-date  54,871 rooms across 472 hotels

Top U.S. markets for hotel rooms under construction 1. New York, NY – 14,900 rooms 2. Dallas, TX – 7,600 rooms 3. Houston, TX – 5,200 rooms 4. Nashville, TN – 4,900 rooms 5. Los Angeles, CA – 4,800 rooms

Percent of under-construction inventory by hotel luxury scale 1. Upper Midscale Chains – 33% 2. Upscale Chains – 31% 3. Upper Upscale Chains – 14% 4. Independents – 10% 5. Midscale – 5%

Source: JLL Research, Smith Travel Research
Hotel owners, restaurant owners and other members of the hospitality industry need to look into these kinds of shifts to be part of the sector's growth tide.  Doster is proud to be in the early stages of close to 100 million dollars of Hospitality in the Tennessee market alone and our product looks nothing like what we built 30 years ago.   Hospitality is evolving to meet the needs of more demanding client where the experience is much more than a good nights sleep.  The market may cool somewhat in the coming years but the pipeline is substantial.
Lodging Econometrics recently released its Global Construction Pipeline Trend Report, which compiles the construction pipeline for every country and market in the world. Currently, the top world regions by project count are the Americas with 5,719 projects/745,510 rooms, Asia Pacific with 3,862 projects/836,725 rooms, and EMEA with 1,679 projects/337,135 rooms.
The top countries by project-count are the United States with 4,973 projects/598,371 rooms and China with 2,410 projects/525,225 rooms. The U.S. accounts for 41 percent of the projects in the global pipeline while China accounts for 20 percent, totaling a combined in 61 percent of the Global pipeline.
May 8, 2018