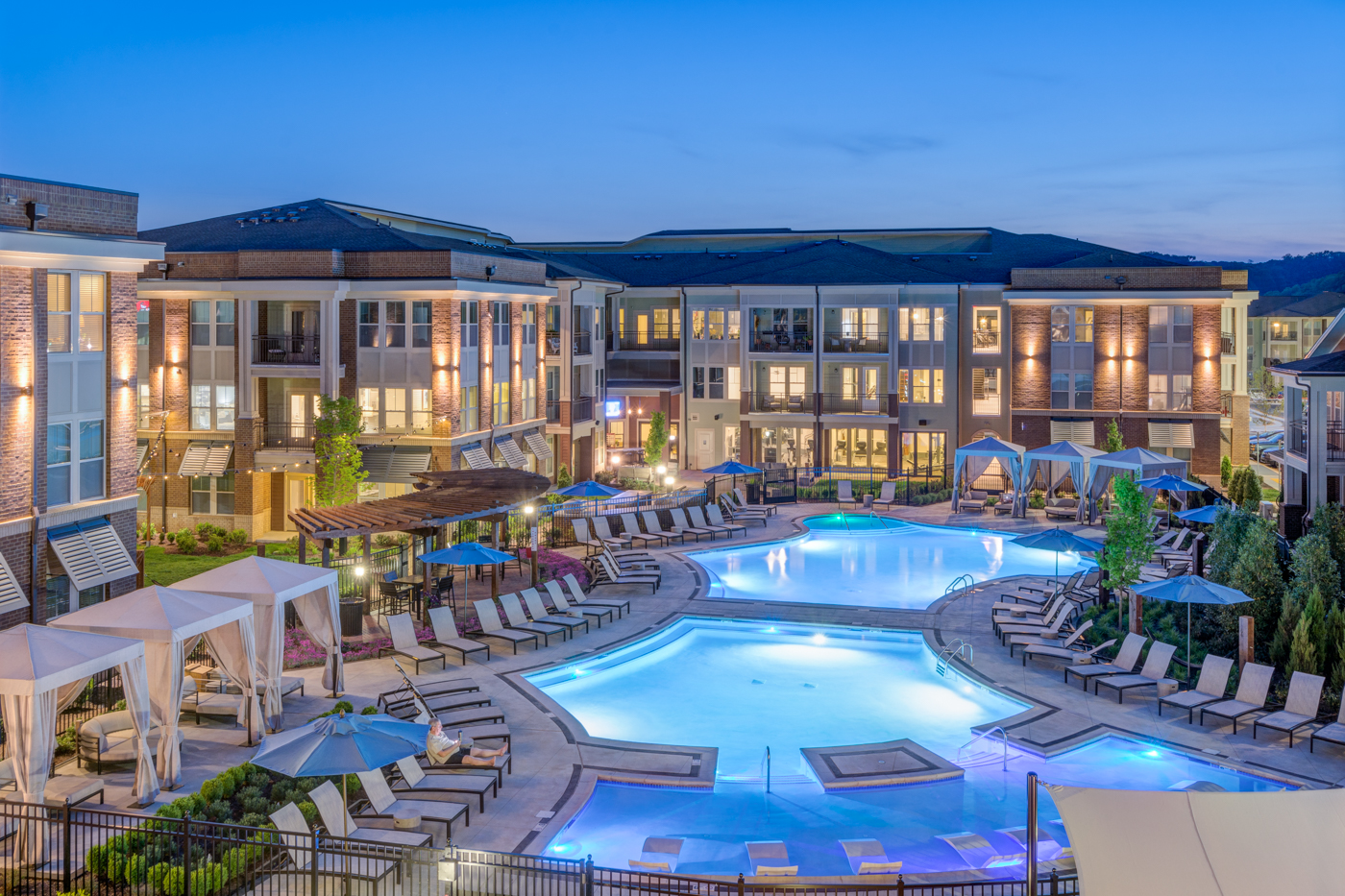 Why Both Millennials & Baby Boomers are Flocking to the Rental Market
Over the last few years, marketing initiatives have been geared towards Millennials. With the rise in technology, consumers are able to purchase products or services within minutes. Millennials opt for products and services that they find are quick, easy, and bring instant gratification. This trend is evident even within new development and construction. Millennials are the largest group who are renting apartments. According to a Washington Post article, nearly 1 out of 3 Millennials prefer to rent instead of purchasing a home. It's easy to see why. Yard work on Saturday mornings? Nope, the grounds are taken care of. Maintenance issue in your apartment? No problem, the property manager will have it handled at, often, no expense to the tenant. Want to host a group of friends for a party? No worries, the apartment has everything you need including a clubhouse, pool, and grill. Amenities such as package storage, fitness centers, movie theaters, and pools offer a hotel-like concierge service to enhance the resident experience. Yes, Millennials are enjoying the perks of apartment living but what about Baby Boomers? Millennials and Baby Boomers may not be so different after all. Let's take a closer look.
Many baby boomers are empty nesters, who want to live in or close to the city, be close to their children and/or grandchildren, and downsize from their suburban homes. Baby Boomers have more money to spend on rent and are attracted to luxury apartments, which makes them very attractive to developers who are looking for tenants with high and steady incomes. For many new senior living developments, amenities include energy efficient appliances, step-in showers, 24-hour fitness centers, dining facilities, high-speed internet, and walking paths ensuring a social and recreational community for residents. Baby Boomers enjoy having their home maintained while they are away for travel. Services also include grocery delivery, clothes laundering, pet daycares, and package delivery, which provides flexibility and hassle-free living. Sound familiar? Like Millennials, Baby Boomers don't want the hassle of dealing with maintenance problems or the upkeep of a home. They would much rather spend time with their family and focus on activities that matter most, such as health/fitness activities and social interactions within their community. One may think that Millennials make up the majority of renters but, not so fast. According to a survey by Freddie Mac, more than 5 million baby boomers are expected to rent their next home by 2020. Between 2009 and 2015, around 2.5 million senior households joined the renters market throughout the United States. Like Millennials, Baby Boomers also enjoy the convenience, flexibility, and sense of community that renting has to offer. While supply and demand for multi-family projects caters primarily to the younger generation, developers are also looking to capitalize on and accommodate for Senior Living Housing. Baby Boomers may not be the largest group of renters compared to their Millennial counterparts, however, it is apparent that they are making their mark within the multifamily industry today and the near future as we should expect to see more senior living developments or active adult facilities within the next few years to come.
The ability to provide a high-end multifamily product takes the right type of design team and the right planning on the construction side. Many contractors have entered the market and left paying a high tuition and a tarnished brand. At Doster Construction we have completed tens of thousands of multifamily units catering to both the urban and suburban setting. (Click here to see Doster's multifamily portfolio) We have focused on the for rent markets which creates a different level of quality when you live in the product you are buying versus working in it. We know the discerning eye for something they see day-in, day-out and have worked to create processes to minimize punch list and create a quality environment. Whether it is a hotel, a garden style apartment, or mid-rise apartment building we enjoy being a part of the new lifestyle of American living.
BY: BRANDON CUMMINGS, BUSINESS DEVELOPMENT MANAGER
August 1, 2018