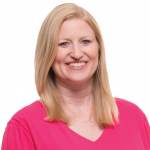 By Denise Greene, Recruiting Coordinator
This summer Doster rolled out a new internship program called IMPACT.
Our mission with the IMPACT internship and co-op program is to be a positive influence for students going through the construction programs at their respective universities. We will mentor them through the process, while teaching them to partner together to apply what they have learned. We want them to connect skills with real life experiences through teamwork.
IMPACT stands for:
influence
Doster interns and the IMPACT program will be a positive influence in the construction industry.
mentor
Doster will mentor our interns and co-ops to grow into future leaders.
partner
Doster interns will partner with their colleagues and industry associates so we can all grow and improve the construction industry and the communities we serve.
apply
Doster interns will apply what they learn through real life experiences.
connect
Doster interns will have the opportunity to connect with other students, Doster team members, clients, design teams, trade partners, and our community.
teamwork
We will work together as a team, always remembering Doster's purpose of Building Lasting Relationships.
At the heart of every organization is teamwork.  Learning to work together to deliver a successful project to our clients is the goal.  We partner our IMPACT students with experienced Doster team members to gain insight and experience in project management, preconstruction, operations, virtual design and construction, and field operations.  Our goal is to make sure while they are here, they get experience in all these areas so they can see what they like to do and what is the best fit for them.
Currently we have 9 summer interns (click here to meet them!) going through IMPACT, and will run the program throughout the year.
Interested in an internship or other opportunities at Doster? We are always looking for new talent to make an IMPACT! Please contact me to learn more about joining the Doster family.