Careers in Construction Month (CICM) is a nationwide campaign held every October to increase public awareness of construction careers, inspire the next generation of craft professionals and make an impact on the perceptions of a career in construction.
Construction Outlook
Even in this uncertain economy, construction is still going strong. And the construction workforce is not keeping up with the demand. According to ABC's 2022 workforce shortage analysis, in 2023 the industry will need to bring in nearly 590,000 new workers on top of normal hiring to meet industry demand, and that's presuming that construction spending growth slows next year.
"Now is the time to consider a career in construction," said Michael Bellaman, ABC president and CEO. "The vocation offers competitive wages and many opportunities to both begin and advance in an industry that builds the places where we work, play, worship, learn and heal."
Doster is currently seeing growth in healthcare, multifamily, industrial, and commercial construction and has open positions to work in each of those markets.
Whether you are interested in building an award-winning hospital or a transformational logistics park, Doster has opportunities available and offers competitive wages, top benefits, continuous training, career advancement, and an engaging company culture.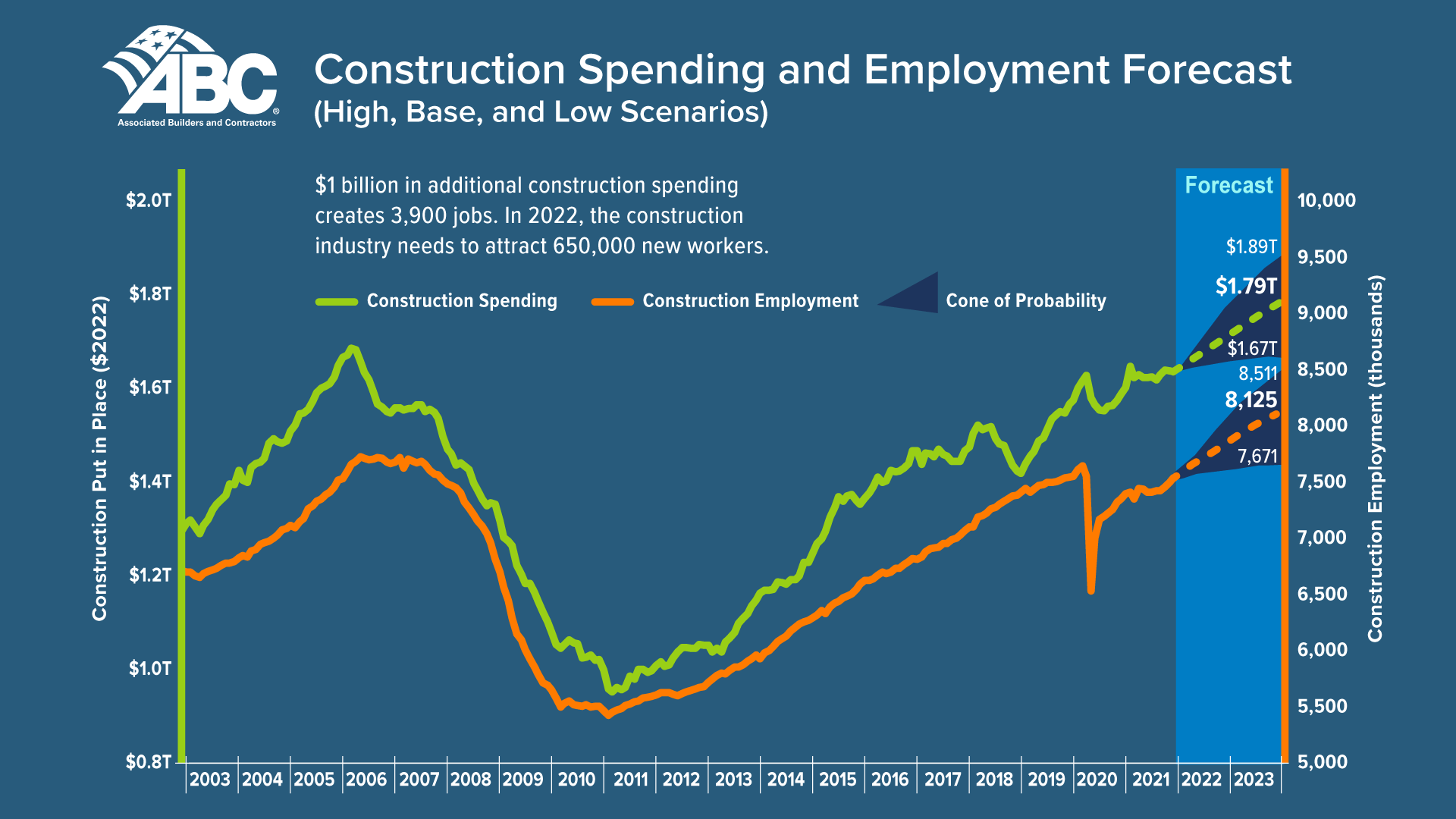 Being a part of the Doster family
Named as a "Best Place to Work" by the Birmingham Business Journal, Doster offers opportunities for top construction and business professionals at all stages of their careers. With projects built in 33 states throughout the country, Doster offers an array of positions and locations to work. Consistently ranked as one of the top general contractors in the nation and always on the forefront of emerging technology, we provide the chance to work with the best in the industry.
We know our success is dependent upon our employees' knowledge, imagination, skills, teamwork, and integrity. Because of this, we are committed to making the work environment energetic, exciting, and new. We strive to help our employees balance work with home. And to retain and invest in the future of our company, we offer competitive salaries and benefits and encourage opportunities for professional advancement and growth, like our Doster University training program.
Our employment philosophy is to Recruit, Retain, and Grow. These intentional steps are the key to our success in recruiting and retaining top talent and helping our team reach their full potential.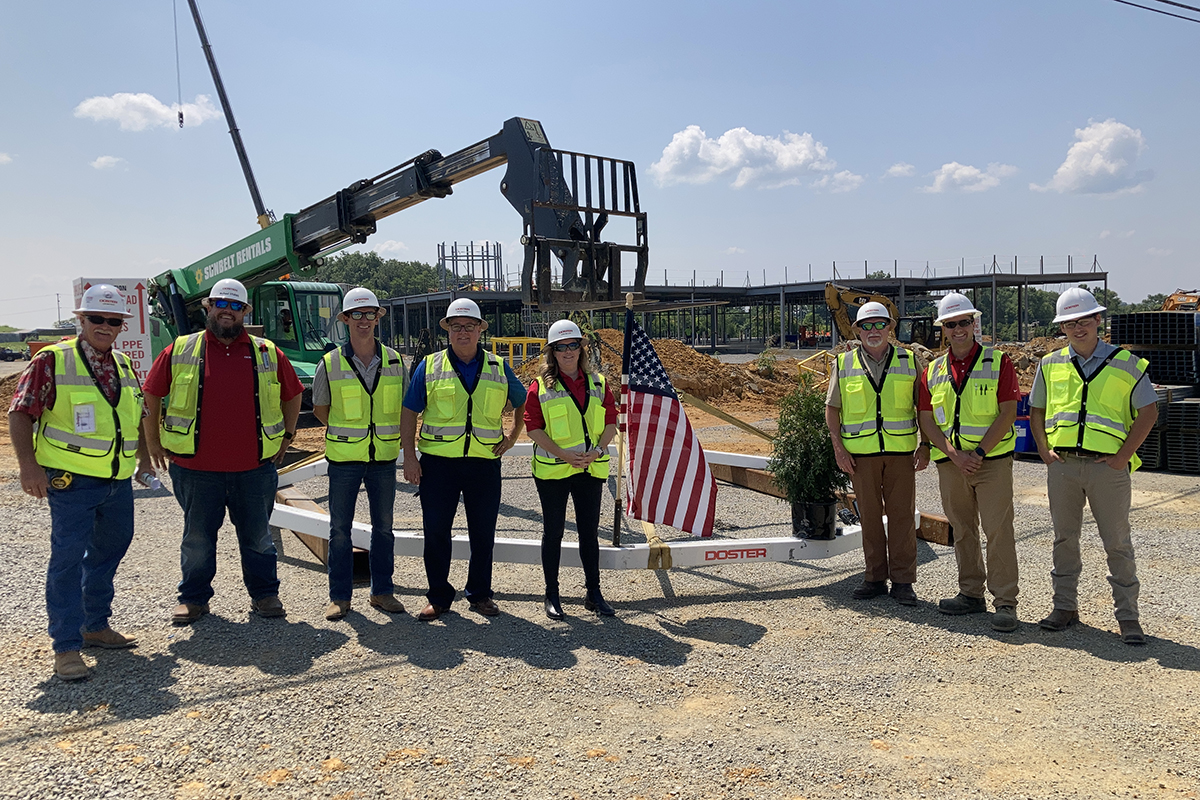 Living by our Core Values
We have found that recruiting people who share in Doster's Core Values is one of the most important factors in hiring talent to our team. You can always teach skills and offer experiences for learning, but attitude and values are something that we look for first when we are hiring.
Our commitment to our employees and their dedication to our clients form the basis and the priorities upon which we develop our entire organization. This is the foundation of our corporate culture. These fundamental elements are reflected in a strong set of beliefs that collectively distinguish Doster from its competition – Drive, Operational Excellence, Safety, Teamwork, Ethics, and Relationships.
Learn more about Doster's Core Values in our "Blueprint for Success" – a handbook for our employees on how we approach every project and every team member.
Career Paths
With a career in construction, there are three traditional career paths offered: Project Management, Field Operations, and Preconstruction. Jobs start off in preconstruction where plan reviews and pricing happens. Then it takes a team of project managers and field personnel to bring the project to life. At the end of the day, all three paths work together to complete the project.
Interested in technology? There are opportunities available in Virtual Design & Construction where team members use Building Information Modeling (BIM), drone videography, laser scanning, 4D scheduling, virtual reality, and more.
And another, often overlooked, opportunity in the industry is all the other business professionals that help a construction company run every day – business development, marketing, accounting, IT, administration, human resources and recruiting. If you are a business professional, a career in construction offers competitive salaries, top benefits, and professional growth and development.
Finally, for those just embarking on their careers, Doster's IMPACT Internship program offers students and recent graduates a hands-on learning experience. IMPACT stands for Influence, Mentor, Partner, Apply, Connect, and Teamwork. Learn more about this program here.
In the construction industry, the sky is the limit as far as advancement and growth potential, and the time to join is now.
---
Throughout the month, we will highlight different positions and opportunities in the construction industry. Be on the lookout to hear from some Doster team members on our social media networks.
Would you or someone you know be a good fit at Doster? Go dosterconstruction.com/careers to learn more about building a career at Doster Construction Company and contact our Recruiting Coordinator, Denise Greene.